Ola is India's ride-hailing app, which has less than 50% market share (according to Uber's 2020 report) in the country. The company employs over 2.5 million driver-partners in over 250 cities across India.
Ola' is a name that almost everyone knows; thus, it is unnecessary to introduce it. This company has solved several people's difficulties. Some people might not own a vehicle or have only one car in their homes. Because voyaging is a part of everyday life in India, people used to face a slew of difficulties.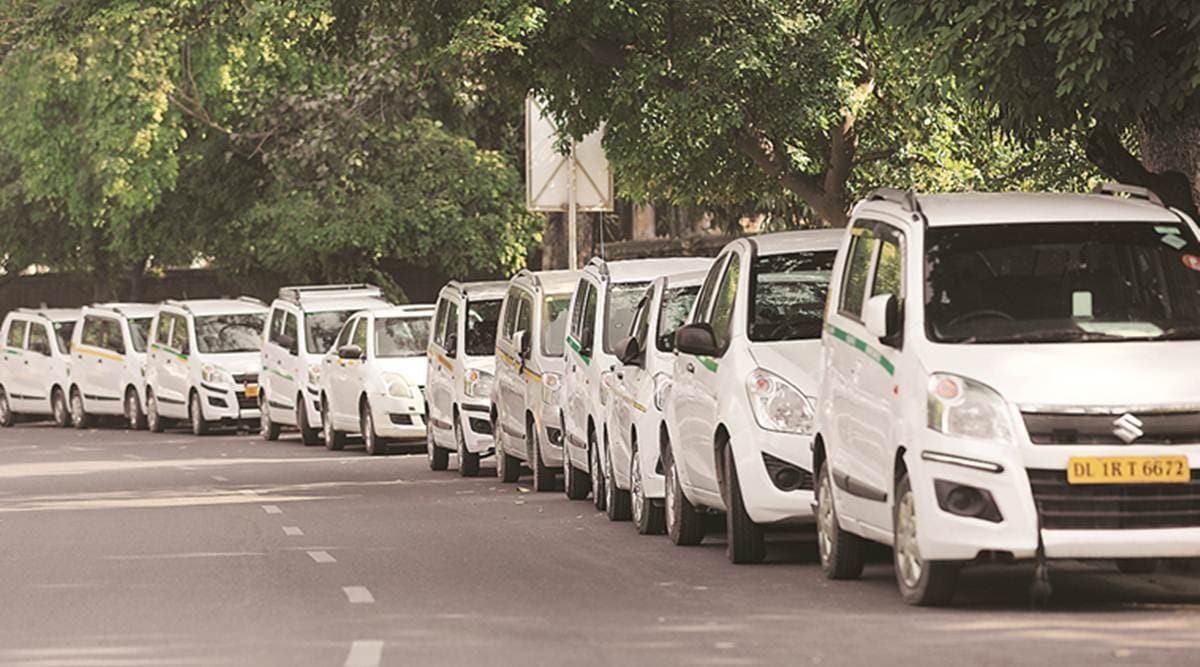 Due to crowding, safety concerns, and several other considerations, most people choose not to travel by public transit such as buses or autos. Furthermore, if you are not a resident of a given city, Ola Cab is the best option for transportation.
As a result, the two IIT students who faced this difficulty discussed it thoroughly and finally handled it by founding the Ola cab company. Ola cab is India's first cab company, and it has changed satisfying cab services into a glamorous experience. It was founded in 2010, and people began to embrace its services due to the low prices. Ola is India's native ride-hailing service, with a 60% market share in India (as of 2014), clients in 100 cities, and 15 million driver-partners.
Before we dive into the analysis, let us determine how ola makes revenue?
Ola's business concept is uncomplicated. It acts as a go-between for cab booking services. Customers may use the app to book cabs. However, the company does not own any cars. It can work independently or for the operator who owns a large fleet. Only possible to sign up with Ola if you hold a valid license that has been officially approved and certified by the Transportation Authority.
As Ola customers, we use the Ola app as a customer-specific mobile app on our smartphones. This is only done after a thorough review of the authenticity and due diligence of both the driver's and the operator's commercial and personal paperwork.
The drivers can go on the Ola app at their leisure and accept customer trip requests. If it is more convenient for them, they can remain logged out of the system. On average, Ola charges a 15% fee for all reservations booked via the app.
How does ola create your final bill?
Ola considers the following factors when computing the total bill for the user:
Base Fare – A one-time fee charged in one lump sum.
Distance Fare: A fee is charged for every kilometer traveled (different for different cities).
Ride Time Fare: Charged according to the length of time it takes to travel.
Peak Pricing – A direct ratio depending on taxi demand.
Service tax of 5.6 percent
Swachh Bharat Tax is set at 0.2 percent.
Toll Charges: Toll Collection if you come across toll crossings on your trip.
How did ola grow?
In 2010, Bhavish and Ankit, the founders of Ola, saw a significant demand in Mumbai. Previously, taxis were sitting idle. Cab drivers were paid a high rate regardless of the distance to compensate for the time they sat idle. Poor service and long wait times were accepted as unavoidable. In 2011, they may make ten appointments in a single day. In October 2015, they planned 700,000 daily trips. They contemplated installing monitoring equipment in each taxi but decided against it in January 2012. In April 2012, Ola expanded its operations to Bangalore and Delhi.
Ola has had an exciting path from nothing to a company employing thousands of employees. Ola is quickly becoming a part of many people's everyday life.
Ola already announced the launch of its first electric scooter, Ola Electric, and is now gearing up to embark on a new venture involving second-hand autos. Ola wants to commence its used vehicle sales operation in Bengaluru soon, according to sources dated July 27, 2021. According to a close source familiar with the company's plans who requested anonymity, the ride-hailing behemoth aspires to a full-stack model. It would purchase autos from the company's driver-partners and others and sell them to customers once repaired. "Ola Cars" will most likely be the new corporation's name.
Since the lockout, Ola, a ride-hailing app that suffered significantly due to the coronavirus epidemic, has made substantial gains.
The business acknowledged that the recovery from the second wave of Covid was three times faster than what it saw when shaking off the blues from the first dose.
Bhavish Aggarwal, co-founder, and CEO of Ola, also stated that the app had 10 million users for the first time in FY21. This surge in usage is primarily because most individuals are increasingly avoiding public transportation in favor of private or shared modes of transportation. Furthermore, Ola Autos, which has grown by 150 percent, is becoming increasingly popular.
Bhavish went on to say that the "Ola rides are safe." He stated that over 3 lakh Ola drivers have been vaccinated and that 100% of drivers will get inoculated
What is Ola's valuation?
Ola has raised around $4.93 billion in total funding across 28 rounds. This includes both debt financing and the secondary market. On December 8, 2021, OLA concluded its most recent fundraising round, receiving $139 million from Edelweiss and other investors.
Ola's worth reached $6.2 billion when the disease hit hard, and a countrywide lockdown was ordered in October 2019. Ola, a ride-hailing company, suffered unfathomable losses. The company's revenues decreased by more than 95 percent when the large-scale closure was announced in India in late March 2020. Revenues decreased to $3.3 billion due to Vanguard reducing the value of its stock.
Ola is expected to be valued at more than $7.3 billion by December 2021.