There are many companies that provide mobile app development companies to work on your project. But choosing the right companies and best developers is hard to find because there are many companies providing mobile app development services.
Mobile app development companies gained a lot of popularity in recent years. In the digital era, there are numerous mobile app development companies around the globe. You can select the best one according to your business requirements but make sure the company you are going to select has a good amount of experience in developing Mobile Apps.
Top 10 Mobile Application Development Companies
1. FATbit Technologies
FATbit is one of the leading mobile app development companies that deliver digital solutions to SMBs as well as large-scale enterprises that help them to scale their business. The company was established in 2004 and acquired an esteemed position in the digital industry. FATbit Technologies has been recognized by esteemed media companies like Inc, The Telegraph, Forbes, and many more. This company is ISO certified & here are some of the best work done by the company:
UNI Diamonds (B2B Diamond Trading Marketplace App)
Ingizly (On-Demand Service Marketplace)
GearFlow (Equipment Rental Marketplace)
Travelerr (Travel website turnkey solution)
Services & solutions offered by FATbit Technologies:
Mobile App Testing
Hybrid Mobile App Development
Mobile User Experience Design
Mobile App Support and Maintenance
IOS App Development
Android App Development
2. DxMinds
DxMinds is another global digital Transformation and mobile app development company based in Silicon Valley, USA. DxMinds has won the startup of the year award in 2020 for its tremendous contribution to the IT sector. That particular company has flexible engagement models such as:
Collaborative Development Cente
Build Operate and transfer model
3. OpenXcell
This company was founded in 2008 and serves 800+ clients worldwide. They build beautiful mobile applications for a better user experience. OpenXcell worked with reputed brands like Unilever, BYJU's, Conagra, and UTV.
Their services include:-
DevOps services
Artificial Intelligence
Machine Learning
UI/UX design
4. IPIX Technologies
IPIX is a prominent Mobile App development company for the past two decades and is headquartered in Dubai. The company uses agile methodologies to build quality-oriented products and solutions. This company is also listed among the top mobile app development companies in Good firms, Capterra, IT Firms, and Clutch.
Their Services are:-
E-commerce Solutions
WordPress Development
Software Development
Custom Mobile App Development
5. Konstant Infosolutions
Konstant Infosolutions is a globally recognized mobile app development company delivering best-in-class solutions. Having served businesses, startups, enterprises across all industries, they have developed over 600 robot, iOS, and hybrid mobile apps.
Its team of 180+ professionals possesses the best combination of skills in business analytics, project management, code development, UI/UX style, app prototyping and strategy, web design, quality assurance and numerous alternative verticals. With a vision to change into the highest alternative of companies worldwide as a sure offshore development partner, Konstantinfo continues to follow on-time, in-budget principles and provide cost-effectiveness in every of the services delivered.
6. Quytech
Quytech could be a trusted Mobile app, AI/ML, Blockchain, and Game development company with over ten years of expertise that facilitate startups to require their initiative within the right direction. We have a tendency to leverage the newest technology to form your mobile app plan into reality. Our developed applications are appreciated for extremely interactive UI/UX, impeccable style, associated unflawed functionalities that facilitate startups to deliver unmatched expertise to your targeted audience.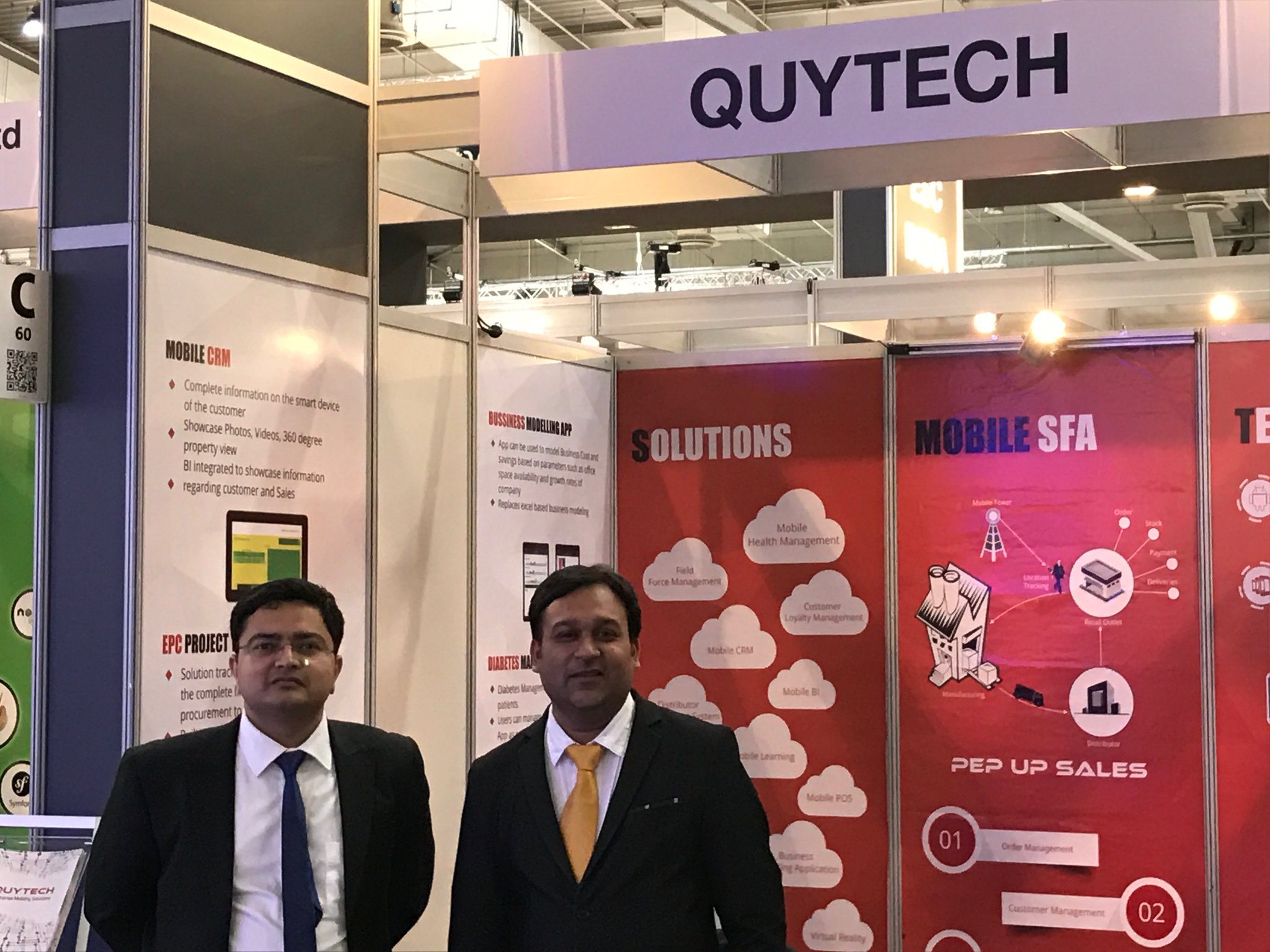 With services like Android/iOS app development, Flutter app development, AI/ML app development, Blockchain development, Unity/Unreal game development, AR/VR app development, React /Angular development, and more, we've got been provision success to many shoppers from attention, Fitness, Sports, Education, eLearning, CPG, Retail, eCommerce, assets, cordial reception, Travel, and different business verticals.
7. Cubix
Cubix is a leading mobile app, games and enterprise code development company! – knowledgeable in development, customization, and integration of advanced enterprise-level solutions, business intelligence analytics, advanced net and mobile solutions. With over eight years of expertise, They have got worked for purchasers that embody people, startups, and organizations
Their team is consistently rising and mastering trade progression. E-Learning, IoT, computer science, Machine Learning, SaaS, increased Reality, computer games, etc. It has qualified development team has down pat all and area units rising the trade. Their work speaks for itself, consider our company portfolio and our consumer testimonials to check what they need to mention concerning the United States on our website.
8. Sonin
Sonin is an award-winning app agency with over a decade of experience helping ambitious organizations to build the right products that make people's lives better.
Our services include
Discovery: Product Strategy, Research, Workshops, and Road-mapping.
App Design: Strategy, User Experience Design, User Interface Design, and Usability Testing.
App Development: iOS, Android, Web, and Immersive.
Product Success: Analytics, User Feedback, and Insights.

ScienceSoft is a one-stop platform for all of your code development desires. Whether or not you're trying forward to developing custom code or avail for enterprise solutions, their team of developers, beside partnered firms try towards excellence. Their patronage includes firms like Walmart, eBay, NASA, IBM, and so on. They need engineered enterprises in CRM, eCommerce, knowledge Analytics, and knowledge Security. They started tiny and centered on developing supported novel technology, namely, AI, and currently they incorporate additional technologies like Machine Learning, Big Data, web of Things, AR/VR, and laptop Vision.
10. Zco Corporation
Zco Corporation is  an illustrious mobile application development company. They provide services like net and mobile app development, building software packages for enterprise and games by victimizing latest technologies like AI, Machine Learning, AR/VR, blockchain, cloud solutions, and far a lot for all types of companies from startups, to SMEs and enormous scale industries like Fortune five hundred firms. They need over three hundred accomplished project managers, designers, programmers, and engineers WHO use exemplary skills to supply custom solutions to their purchasers. Their primary business consists of GolfLogix, Burndy, BestRides, and lots of a lot of.
Whether your business is trying to charm a wider variety of audiences or improve user expertise by creating your product additional accessible, the mobile application has been the foremost sought-after out answer by each small-scale enterprise and huge international firm. Selecting a mobile application development company is the most important call your business has got to build during this journey. With a variety of choices accessible and an additional in-depth list of options to decide on from, this method is often intimidating.