A new report suggests that the Metaverse and Web3 market in India has the potential to become a $200 billion industry by 2035. This projection is based on an expected annual growth rate of nearly 40 percent. The report, conducted by Arthur D. Little, a renowned international management consulting firm, also highlights the global significance of the Metaverse, projecting it to be a $13 trillion opportunity by 2030. Moreover, it is estimated that around 8 percent of the global GDP, amounting to $160 trillion by 2030, will come from Web3 and Metaverse technologies.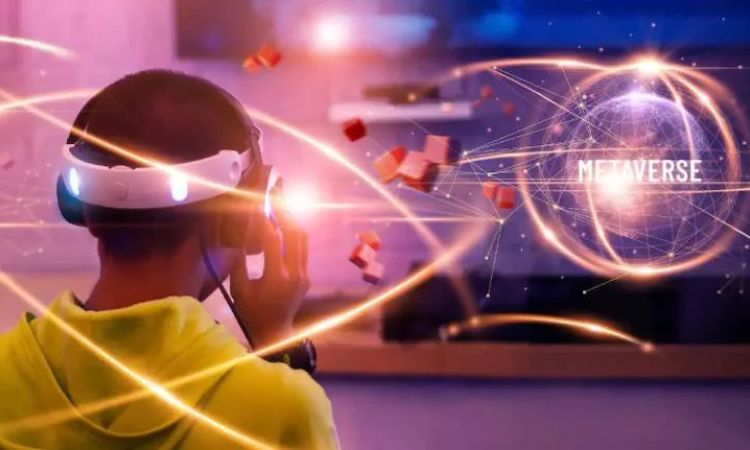 According to Barnik Chitran Maitra, Managing Partner of Arthur D. Little India & South Asia, realizing India's potential for a $200 billion Web3 and Metaverse industry by 2035 requires concerted action from startups, investors, corporates, and the government. The report emphasizes the need for collaborative efforts to leverage this significant market opportunity.
The report highlights the growing e-commerce penetration in India, which presents a promising opportunity for the adoption of Web3 and Metaverse technologies in the retail and finance sectors. The retail sector, with a projected growth rate of 37 percent, and the financial services sector, with 15 percent, are expected to be the primary drivers of Web3 and Metaverse adoption in India.
Web3 and Metaverse technologies have the potential to transform the retail sector in India. Through immersive and interactive experiences, these technologies can provide consumers with a more engaging and personalized shopping experience. Virtual reality (VR) and augmented reality (AR) can enable virtual showrooms, allowing customers to try out products virtually and make informed purchase decisions. Additionally, the integration of blockchain technology can enhance supply chain transparency, traceability, and trust for both online and offline retail transactions.
Revolutionizing the Financial Services Sector
India's strong leadership in digital payments adoption sets a solid foundation for the integration of fintech solutions in the Web3 ecosystem. Web3 and Metaverse technologies can enable new possibilities in financial services, including decentralized finance (DeFi) platforms, blockchain-based identity verification, and secure digital asset management. These advancements can enhance financial inclusion, streamline transactions, and foster innovation in the Indian financial services industry.
To harness the immense potential of this market, collaboration is key. Startups can play a crucial role in driving innovation and developing disruptive technologies. Investors need to provide financial support and guidance to nurture these startups and fuel their growth. Corporations should explore partnerships and collaborations with startups to integrate Web3 and Metaverse technologies into their existing operations. Lastly, the government can contribute by creating a conducive regulatory environment and supporting research and development initiatives in this space.
The Metaverse and Web3 market opportunity in India holds significant potential for growth, with the projection of becoming a $200 billion industry by 2035. This emerging industry can revolutionize sectors such as retail and financial services, enhancing customer experiences and driving innovation. However, realizing this potential requires collaborative efforts from startups, investors, corporates, and the government to create an ecosystem conducive to the adoption and development of Web3 and Metaverse technologies. By seizing this opportunity, India can position itself as a leader in the global Metaverse and Web3 landscape, fostering economic growth and technological advancement.