Joy and grief are the two sides of a coin that tends to teach us the pure values of life. We get to prepare ourselves for the best and the worst times considering our past experiences. If you think closely, you will understand that no one deserves to be thrown into challenges of life. But in spite of our desperate attempts to make every decision according to our plan, sometimes we will come across roadblocks. At that time, should we give up? Should we think that this is as far as I can go?
Or we rub off our sorrows and calm our energy to calculate our next relevant move. Every road taken will have a pothole or a speedbreaker. This only says that we should pass through the dark uncertain fog and maybe sometimes pace it up down, relax and start over. Business Outreach Magazine wants to introduce to our dearest reader about the individual, who has a fair share of experience when it comes to doing something innovative, just out of the passion for it.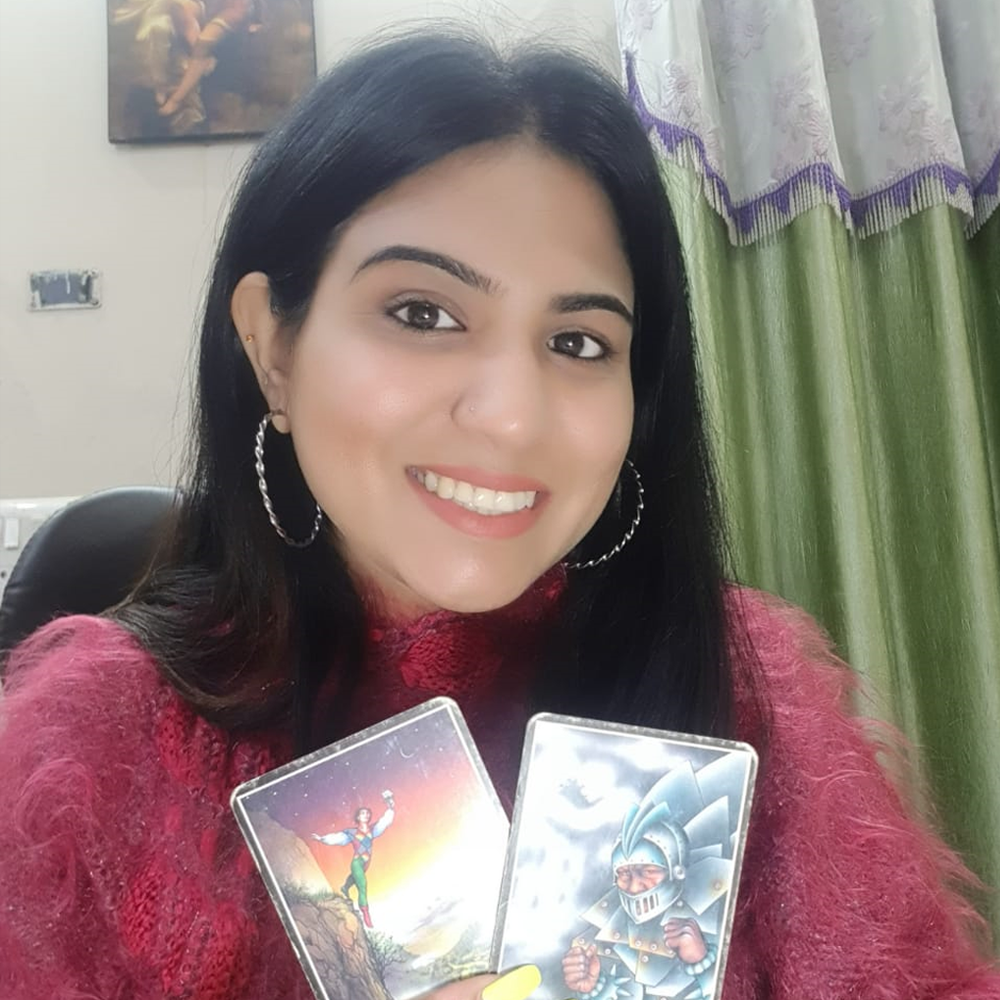 A Brief History-
Charismatic, confident and indomitable is what Bhavna Kapoor is. Bhavna is an expert in Tarot Card Reading, Healing, Kundli Reading, Angel Reader and Healer, Pendulum Dowsing, Relationship Healer, Crystal Healing, Crystal and Candle Healing along with similar parallel practices.
We are more than awed while having a discussion with her about her journey that is shaped by trust and love. Bhavna speaks to us about her deep inclination towards knowing the mystery of the past, present and the future. She believes in the transition of soul and how humanity has so much to learn from the ancient arts of spiritual guidance. Although Bhavna has studied MBA, she wanted to dig deep into tarot card reading and help others in their lives.
Struggles and Success Stories-
Bhavna Kapoor started her career from scratch and did not keep track of time while working towards her career of Tarot Card reading. To her. In order to help other people, it is not just the financial purpose that should ponder one's mind. There have been instances when Bhavna has helped several people not having second thoughts about financial success. She got to know about tarot card reading during her quest for a meaningful purpose in her life.
Obstacles have been multiple but Bhavna did not back up and continued her efficient service starting as low as Rs. 50 for clients. To her, getting the best results from her work was the ultimate objective. She had to face several backlash from friends and family, where she was told unsuccessful as a human and cannot bear basic expenses.
Key Takeaways-
But my friend, hard work, efficiency and discipline will take a person to great heights and when someone has the heart to put into a skill. Bhavna Kapoor received the astrological science award in 2022 from Nakshatra 27 Research Centre.
Gradually, for impressive guidance in tarot card reading, remedies for better career and relationship, showing tailored assistance for improving lifestyle and many more, clients started coming to Bhavna. She opened her service on social media platforms and earned massive respect and exposure. You see this what happens when your mind and aim is in an ethical and valued way. Bhavna Kapoor has helped over 1,000 clients and wants to grow more by helping more individuals. With such beautiful aspirations, Bhavna is definitely going to achieve phenomenally.