Cloud-lending firm Lentra raises $27 million in an extended series B round led by MUFG Bank and Dharana Capital, bringing their total funding to $87 million. Lentra aims to empower lenders globally with its loan management system and expand its presence in Southeast Asia and the US.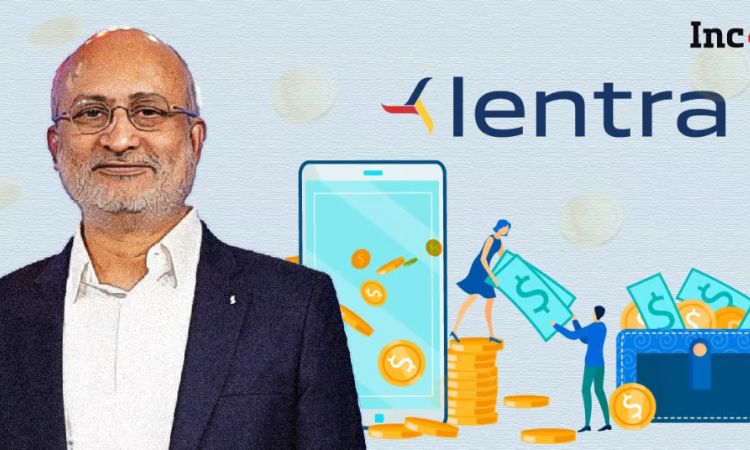 Image: Inc42
Cloud-lending firm Lentra has successfully secured $27 million in an extended series B funding round, with prominent participation from MUFG Bank and Dharana Capital. This investment comes after the company raised $60 million in its initial series B round on November 22, with support from existing investors such as Bessemer Venture Partners, SIG Venture Capital, and Citi Ventures.
MUFG Bank's Ganesha investment fund for Indian start-ups facilitated its first joint investment with MUFG Innovation Partners Co, Ltd (MUIP), a corporate venture capital firm within the MUFG Group. The collaboration between MUFG Bank, MUIP, and Lentra is expected to enhance synergies within the group, including strategic partner banks in Southeast Asia.
Strategic step
Lentra's Founder & CEO, D Venkatesh, views this extended funding round as a significant strategic move to accelerate the company's global expansion and empower lenders worldwide. Lentra expresses excitement in welcoming MUFG Bank and Dharana Capital to their list of esteemed investors, alongside marquee investors such as BVP, Citi, HDFC, and SIG.
Expanding its presence to Vietnam, the Philippines, Indonesia, and the United States, Lentra has established subsidiaries and expedited its go-to-market strategies. The company has also introduced its loan management system, 1LMS, which enables lenders to efficiently cater to borrowers' needs with heightened speed and accuracy. Lentra showcased 1LMS through a preview event in the Indian market in collaboration with Google Cloud, targeting leading banks and NBFCs in May.
Innovation and Expansion-:
Shashank Joshi, Deputy CEO of MUFG India, recognizes Lentra as a leading enterprise software-as-a-service (SaaS) platform and acknowledges its transformative role in the evolving digital lending landscape. The partnership signifies MUFG Bank's commitment to supporting digital innovation in India and facilitating the company's expansion into other geographical markets.