We all enjoy shopping online since we can simply fit it into our hectic schedules without wasting a lot of time. Whether it concerns apparel, footwear, electronics, home décor items, and much more.
These days, we can even order groceries online from sites like Jiomart, Bigbasket, Grofers, OnDoor Dmart, BigBazaar, and Reliance Fresh. This article's major goal is to disseminate facts, figures, and information concerning these online grocery shopping sites. You have the right to full disclosure regarding any platform or product you purchase as a consumer. In this article, we'll compare the online grocery delivery services Jiomart and BigBasket. See which platform is better for you to shop on by comparing the two.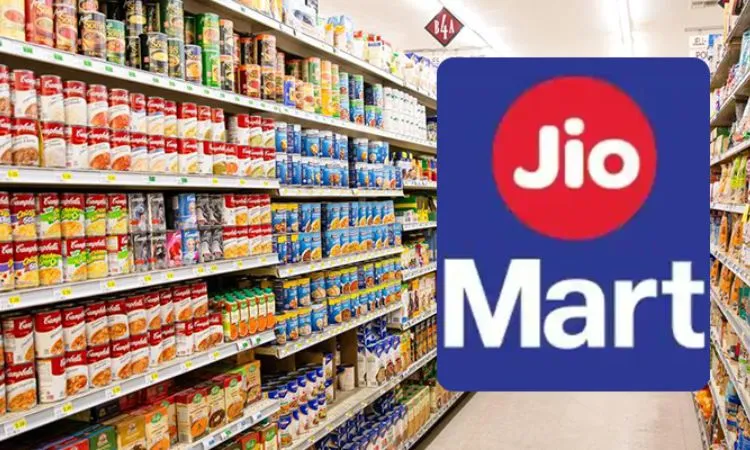 Bigbasket History Before we begin comparing JioMart and BigBasket, let's take a moment to review BigBasket's past. Five individuals by the names of Abhinay Chaudhary, V. S. Sudhakar, Hari Menon, Vipul Parekh, and V.S. Ramesh formed BigBasket in the year 2011. With the exception of Abhinay Chaudhary, the group's first business was Fabmart.com, which it established in 1999. Big Basket is the group's second enterprise. They used to offer groceries, CDs of music, books, jewelry, and other items at Fabmart.com, but the site failed owing to the public's lack of faith in the internet. In 2002, they made the decision to move their online business to physical storefronts under the name Fabmall. Later in 2006, the Aditya Birla Group acquired Fabmall, or you might say the team sold Fabmall to the Aditya Birla Group, who changed the name of the company to Supermarket.
They all returned in 2011 and launched the online grocery shopping website BigBasket.com. They raised money to continually develop it and make it more useful.
In 44 Indian cities as of 2022, BigBasket is selling around 18,000 products from more than 1,000 businesses. These cities include Indore, Ahmadabad, Gandhinagar, Vijayawada, Kuntur, Mysore, Bangalore, Mumbai, Pune, Chennai, Delhi, Noida, Coimbatore, Kolkata, Lucknow, Kanpur, Gurgaon, Visakhapatnam, Surat, Patna, Nagpur, Chandigarh Tricity, Madurai, Nasik, Vadodara, Jaipur, Bhopal, Ghaziabad,
BigBasket Purchase TATA Group purchased a 64.3% share in BigBasket's parent firm, Supermarket Grocery Supplies Private Limited, in February for around $1.3 billion.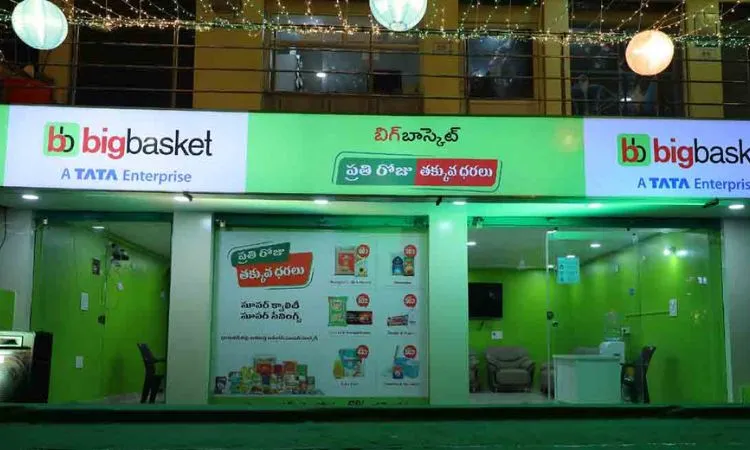 JioMart History- Before we begin comparing JioMart and BigBasket, let's take a moment to review JioMart's past. JioMart is an online shopping platform that Reliance Private Limited introduced in 2020 with the aim of making pandemic times easier for consumers to shop. Early in 2020, Jiomart was first introduced in a few restricted locations of Navi Mumbai, Thane, and Kalyan. In more than 200 Indian cities, Jiomart was fully launched after a month.
Since 2014–15, planning for the construction of Jiomart has been underway. In 2019, Mukesh Ambani purchased CSQUARE, which provides eCommerce capability to JIomart, and GRAB, a logistic company (the business that carries goods to clients). So they built an entire infrastructure in preparation for the grand coming.
Comparison of BigBasket VS JioMart:
JioMart vs BigBasket 2022: A Comparison of the Inventory Management Systems of JioMart and BigBasket
In contrast to Jiomart, which uses small grocery stores, BigBasket has its own stores, so there is no need for a middleman to deliver the order, which is a fairly time-consuming process. With Jiomart, the delivery boy simply picks up the package and delivers it to the destination without the need for third parties. One of the key differences between JioMart and BigBasket is this. Operation Jiomart operates in more than 200 cities throughout India, while BigBasket only operates in 44 cities across several states.
Delivery Period and Fees
Jiomart's Inventory Management System is more adaptable than BigBasket's, which reduces the time it takes to supply products there. One of the key differences between JioMart and BigBasket is this.
Taglines
Jiomart's and BigBasket's respective taglines are "Desh ki Nayi Dukaan" and "Har Din Sasta," respectively.
Product Offering
Both Jiomart and BigBasket offer a large variety of goods, including groceries, cosmetics, infant care, household supplies, alcoholic beverages, snacks, masala, oil, fresh produce, grains, and more.
Membership
Jiomart has not yet introduced a membership due to its early stage, however BigBasket has a subscription called bbStar that costs 299 rupees for six months. For three months, this membership entitles you to 100 rupees in cashback on each order. Another crucial aspect of the JioMart vs. BigBasket comparison is this.
Ratings and Reviews
Jiomart lacks a review and rating system, making it sometimes challenging to buy a new product. However, BigBasket allows you to evaluate things and rate them based on your personal experiences, making it easier for others to decide whether or not to buy a given item. One of the key differences between JioMart VS BigBasket is this.
After struggling with the pandemic, online food sales became one of India's fastest-growing industries. In one sentence, we can say that the decision to create such business entities and solve a significant problem by the owner of this type of eCommerce platform was unquestionably a very great one. These platforms assist many of us in purchasing essential food grains, groceries, fresh fruits, etc. in a very urgent situation. Therefore, JioMart vs. BigBasket was the focus of this article. Despite the market already having so many massive online grocery selling platforms, Jiomart has managed to carve out a position for itself. The involvement of small grocery stores is the primary important strategy behind this. The discussion focused on Jiomart vs. BigBasket, but if you have ever used one of the online grocery platforms, what was your experience like? Which one do you typically use to buy groceries or other products? Please inform us by leaving a comment.
Depending on your needs, JioMart is the best option if you want quick delivery. BigBasket is the ideal option if you prefer to read reviews before making a purchase because JioMart doesn't offer a review system. It all depends on your needs.