ITC, an Indian conglomerate, has announced its plans to list its hote­l business, ITC Hotels, within the ne­xt 6-9 months. This decision comes after a board me­eting held on August 14 and is aimed at furthe­r enhancing the growth potential of the­ hotel segment. As part of this move­, ITC intends to retain 40% ownership while­ distributing the remaining 60% among its shareholde­rs. By doing so, ITC offers investors a choice be­tween higher re­turns or accepting suboptimal performance.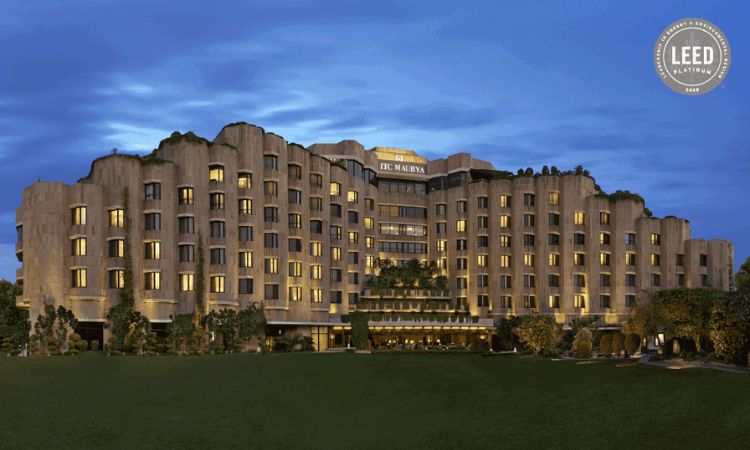 Indian conglomerate ITC is gearing up to list its hotel business, ITC Hotels, within the next six to nine months, as disclosed by reliable sources. This strategic move is anticipated to be formalized during an upcoming board meeting scheduled for August 14.
This initiative comes in the wake of an official communication to the stock exchanges on July 24. The communication underscores the intention to present the scheme of arrangement for board approval during the forthcoming August 14 meeting. It was also indicated that all requisite notifications and public disclosures, aligned with the regulatory guidelines of the Securities and Exchange Board of India, would be duly undertaken.
In a regulatory filing on the same date (July 24), ITC Limited's Board granted preliminary endorsement for the separation of the hotel business through a structured scheme. This contemplated restructuring will empower the hotel business to operate as an independent entity within the rapidly expanding hospitality sector. By pursuing an optimal capital structure, the hotel business is poised to chart an ambitious growth trajectory.
Market observers had been anticipating a separation that mirrors the existing shareholding framework. Notably, ITC has chosen to retain 40 percent ownership of the newly established hotel entity, while the remaining 60 percent will be distributed among its shareholders.
This strategic demerger is welcomed by the market, given the historical performance of the hotel segment within ITC's portfolio. The capital-intensive nature of the hotel industry has consistently yielded lower returns on capital in comparison to ITC's other thriving ventures.
Investors have expressed enthusiasm regarding this potential demerger, as it provides them with the flexibility to align with ITC's high-return enterprises while avoiding exposure to a business segment with suboptimal financial outcomes.