Entrepreneurs are the future of the trajectory of growth and development. A country relies heavily on these masterminds to carve a path for projects and ideas that might turn out to be beneficial for a nation's economy and sustenance. In this article, you will know about the Top Successful Entrepreneurs and Their Journey.
Entrepreneurs are avid thinkers who have learned the art of patience. These can take them to uncharted paths and give them the courage to take rational risks and find a probable consequence for their actions. Success does not come overnight and we all know this. We outline a definite purpose of our life. Then we pen down a plan for the journey and work on it. The rest depends on how well we are prepared to adapt along the way and accept failures. It might happen that we encounter roadblocks and that is the one gift you would want to happen.
Entrepreneurs have faced a lot of these hurdles which gave them the insight to carefully assess their steps. The shortcomings are the benchmark of the different stages towards success. The top entrepreneurs in India are still creating beautiful legacies for the country and opportunities like employment, public benefits, and infrastructure will continue to make their way into our lives.
List of Top 10 Entrepreneurs in India
1. Mukesh Dhirubhai Amabani
2. Anand Gopal Mahindra
3. Sunil Mittal
4. Ratan Naval Tata
5. Kiran Mazumdar-Shaw
6. Bhavish Aggarwal
7. Kunal Shah
8. Anil Agarwal
9. Sanjiv Bajaj
10. Brij Mohan Lall Mujjal
Business Outreach Magazine lauds such personalities who have created their pillars of passion on the grounds of innovation. We will take you through some of the most successful businessmen in India and their quest for success.
1. Mukesh Dhirubhai Amabani: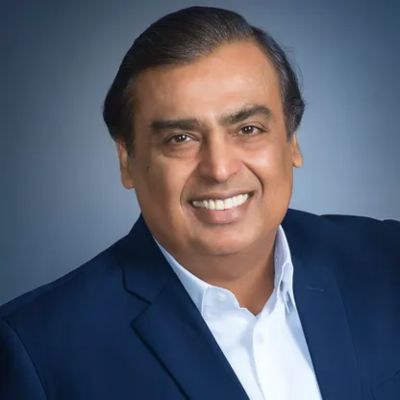 Born on 19th April, 1957
Father: Dhirubhai Ambani
Mother: Kokilaben Ambani
Chairman & Managing Director: Reliance Industries Ltd
Mukesh Dhirubhai Ambani was born in the year 1957 on the 19th of April in the British Empire acquired region of Aden, presently known as Yemen. He was the son of his father Dhirubhai Ambani and his mother Kokilaben Ambani. The Gujarati boy has a brother named as Anil Ambani and also has two sisters, one who is named as Nina Bhadrashyam Kothari and the other named as Dipti Dattaraj Salgoankar. Mukesh had a brief stay in Yemen as his father came back to India to start his business selling textiles and spices. This was around 1958, when the whole relocation was happening.
Mukesh's father started the business in India which later came to be known as the popular brand 'Vimal' or 'Only Vimal'. The Ambani family lived a simple life in an apartment with only two bedrooms. The financial standing of the Ambani family was slowly starting to improve but they still resided in a generously rented society and traveled in public transportation and restrained themselves from getting an allowance. The hard work paid off, when after financial success, Dhirubhai bought a 14-floor apartment situated in Colaba and named it 'Sea Wind'. The family still stays together in the same house after all these years. 
Education:
Mukesh Ambani did his schooling from Hill Grange High School, which is located at Peddar Road in Mumbai. Mukesh's brother, Anand Jain, also studied at the same school and they both became closely associated with each other in the later days. After completing higher secondary education, Mukesh studied at St Xavier's College in Mumbai. He also received a Bachelors of Chemical Engineering degree from the Institute of Chemical Technology. Mukesh gave great dedication towards his education and also got admitted to Stanford University for studying a Masters in Business Administration. But in order to help his father build 'Reliance Industries', Mukesh dropped out of his MBA program. Reliance at that time was working as a small company but was showing immense capabilities to scale. The idea was to witness real-life experience and handle problems and find its solutions. So Dhirubhai wanted Mukesh to work and manage at a yarn producing sector in the company. Mukhesh Ambani is said to have drawn a lot of motivation and inspiration from his professors, William F. Sharpe along with Man Mohan Sharma who made him think creatively and exclusively.
Career:
From the year 1981, Mukesh Ambani started to lend his hand for support to his father Dhirubhai Ambani to build Reliance Industries, which was the family business. Reliance Industries has expanded to the energy sectors by that time. They were dealing with petrochemical products and refining. Furthermore, Reliance spread its branches in services and products that were from the retail sectors.
Services from the telecommunication industry were also being provided by the company. Reliance Jio has gained immense popularity in India as India's telecommunication brand since its inception in the year 2016 on the 5th of September. Mukesh Ambani ranks as India's richest person by Forbes magazine. He has successfully held the position for ten years till present.
Mukesh is the only businessman from India who is on the list of Forbes as one of the most powerful personalities globally. In the year 2020, Forbes titled Mukesh Ambani as the 6th-wealthiest individual globally after he surpassed Jack Ma, who is the executive chairman of the popular brand Alibaba. In 2018, Mukesh Ambani had a net worth of about $ 44.3 billion.
Mukesh also ranks as the richest man outside the regions of Europe and also North America. Based on the study of Hurun Institute of China, Mukesh Ambani is at the fifth position as a philanthropist from India. Mukesh became the member of the board of the Bank of America and also as the only non-American person. His success through Reliance also helped him in owning Mumbai Indians of the Indian Premier League and also founded a football league named as Indian Super League in the country.
According to Forbes, in 2012, Mukesh Ambani was titled the richest sports enterprise acquirer globally. Antilia Building, the private residence of Mukesh Ambani is valued at $ 1 billion and considered one of the most expensive residences of the world.
The Indira Gandhi government in the 1980s led to the initiation of polyester based filament yarn producing opportunities for the privately-focused sectors. Dhirubhai Ambani also applied for a certification of PFY manufacturing factory. But the process was rigorous and time-bound, since the government was not supporting large-scale production.
It required Ambani to build a network in the bureaucratic system to expedite the process. The Tata Group, Birla Group and several other companies were also hoping to get a PFY license at the time. The competition was tough but still Dhirubhai managed a license. It was at this time Mukesh Ambani returned to India after dropping out of Stanford University.
The objective of a unified participation of Ambani was to enhance efficiency and improve the revenue. Mukesh Ambani on starting his journey in the family business, reported to Rasikbhai Meswani, who was the executive director of the company. Reliance was built from the grounds with the participation and cooperation of every individual working for the company. Dhirubhai also worked as a part of the team and started to gain more experience along the way. But there was a major tragedy that took place in the year 1985, when Rasikbhai died and in 1986, Dhirubhai Ambani suffered a major stroke.
This shifted the responsibilities of the company to Mukesh Ambani and his brother. Mukesh founded Reliance Communications Limited (formerly, Reliance Infocomm) which concentrated on projects based on Information Technology and Communications Technology. Mukesh Ambani was just 24 years old, when he was given the duty to build the Patalganga factory that dealt with petrochemicals. That time, Reliance was investing in energy divisions like oil refineries.
Mukesh Ambani's father died of another stroke that took place in 2002. There were several tensions among the family as Dhirubhai did not leave a will about the division of his wealth to his children. With the help of mother, the wealth was divided into two parts, where Mukesh took control of Reliance Industries Ltd and Indian Petrochemicals Corporation. This decision was later authorized by the Bombay High Court in the year 2005. With the vision of Mukesh Ambani, the biggest grassroot refinery for petroleum in the world was created in Jamnagar in India.
The plant produced 660,000 barrels every day and about 33 million tonnes a year in the year 2010. This plant produced services in generating power, manufactured petrochemical products and developed infrastructure. In December around the year 2013, Mukesh Ambani officially announced at a summit that was held in Mohali, that Reliance Industries will collaborate with Bharti Airtel in building a 4G network infrastructure in India.
On the 18th of June of 2014, Mukesh Ambani announced while speaking at the 40th Annual General Meeting of Reliance Industries, that he will be investing about Rs. 1.8 trillion across different sectors and introduce 4G services of broadband. 
In 2016, Ambani was also elected to join National Academy of Engineering to share his wisdom and expertise in leadership in business in the energy divisions and other infrastructures. Reliance Jio founded by Mukesh Ambani also launched its in-house smartphone brand called 'LYF' in the year 2016. Reliance Jio gained a lot of success and admiration from the nation which led to the increase in valuation of Reliance shares.
LYF also became India's third most selling smartphone brand. Reliance also announced a 1:1 ratio of its shares, which is recorded as India's largest bonus offering and introduced the Jio phone at a price of Rs. 0. According to Bloomberg, in its 'Robin Hood Index', Mukesh Ambani had wealth that could fund the Indian federal government's proceedings for about 20 days. Mukesh Ambani married Nita in the year 1985 and the couple have sons named Akash and Anant and a daughter who is named Isha. Mukesh Ambani loves idli and sambar and says Mysore Cafe to be his favorite restaurant. This restaurant is located in King's Circle in Mumbai. He is a vegetarian and professes himself as a teetotaler. Mukesh Ambani stands as a beacon of success and hard work which inspires generations to dream and work hard for it. 
2. Anand Gopal Mahindra: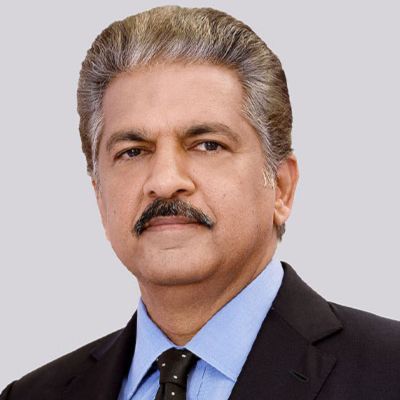 Born on 1st May, 1955
Father: Harish Mahindra
Mother: Indira Mahindra
Chairman: Mahindra Group
Anand Gopal Mahindra is one of the top entrepreneurs in India and the chairman of Mahindra group. Anand Mahindra has a net worth of about $ 1.6 billion as recorded in 2020. Anand Mahindra is an alumni of Harvard Business School and the University of Harvard. Anand set up a non-government organization called 'Nanhi Kali' in 1996. This NGO promotes education to underprivileged girls from India and encourages their well-being. Fortune Magazine included Anand Mahindra as one of the greatest 50 leaders of the world. In the 2001 issue of the magazine, Anand Mahindra was also listed as Asia's top 25 most influential businessmen. In 2013, Forbes India made Anand Mahindra, 'Entrepreneur of the Year'. In 2020, Anand Mahindra was awarded Padma Bhushan, which is the third most respectable award for civilians, for his selfless contribution towards the growth and development of India's economy in several sectors like defense, energy, automotive, information technology, finance, aerospace, real estate and many more. Anand Mahindra was born on May 1 in the year 1955, to father late Harish Mahindra and mother Indira Mahindra. Anand is also accompanied by two sisters named Anuja Sharma and Radhika Nath.
Education:
He did his schooling from Lawrence School in Lovedale. He then pursued the study of architecture and the art of filmmaking from Harvard University. He graduated in 1977 and in 1981, Anand completed Masters in Business Administration from Harvard Business School.
Career:
Anand Mahindra joined Mahindra Ugine Steel Company Limited (MUSCO) around the year 1981. He was appointed as an Executive Assistant, who reported to the Finance Director. He then became the President and Deputy Director of Management of MUSCO. With Anand's optimism and hard work, he led Mahindra Group towards other diverse sectors like hospitality and real estate.
In the year 1991, Anand became the Deputy MD for Mahindra and Mahindra Ltd, which manufactured off-road automobiles and tractors used for agricultural purposes in India. He then became the Managing Director in 1997 and Vice Chairman in 2001 of the company. In 2012, during the month of August, Anand Mahindra became the board Chairman and Mahindra Group's Managing Director.
This role was previously handled by Keshub Mahindra, who was Anand's uncle. Around November in the year 2016, Anand Mahindra again became Executive Chairman of Mahindra Group and this position is still continued by him. Kotak Mahindra Bank had Anand Mahindra as a co-promoter. Currently, Anand is a non-executive director of the bank. The Mahindra Group has a current valuation of $ 19 billion, and stands as one of India's top industrial companies. The Economist has titled Anand Mahindra as an idol of capitalism from India.
Anand Mahindra became the board member of India Business Council (USIBC) in the US. his cooperation in the council includes advising on priorities policies and sharing expert opinions with senior USIBC members. Anand got an invitation to join the International Council from the Economic Development Board of Singapore. The India Advisory Council which is based in New York's Lincoln Center also has Anand Mahindra as its Chairman.
In 2015, the Natural History Museum based in London appointed Anand Mahindra on a team of Trustee for a period of four years. Anand loves design that emits culture and happiness out of the people. Referring to his love for design, Anand is National Institute of Design's chairman and also holds the position of President in the India Design Council.
Anand Mahindra in association with his brother-in-law and commentator of sports, Charu Sharma introduced Pro Kabaddi League in 2014, which is a professional-based kabaddi league. Anand Mahindra also partnered with Mukesh Ambani and Mahesh Samat and launched an Indian channel named EPIC. This channel broadcasts programs in Hindi that showcases Indian history and culture. In 2016, Anand Mahindra became the owner of the channel as both Mukesh and Mahesh sold their portions of the company. 
Anand Mahindra shared his thoughts in the book 'Reimagining India' which was a book published by McKinsey Group of companies. In the year 2003, the Confederation of Indian Industry made Anand Mahindra, the President. Anand Mahindra married Anuradha, who is a journalist and also launched a magazine called 'Verve'.
Anand's interest towards blues music motivated him in setting up Mahindra Blues Festival in 2011 in the city of Mumbai. He also launched an award in art and culture called the Mahindra Excellence award in Theater and Mahindra Sanatkada Festival in Lucknow, which recognized and appreciated performing arts and crafts work of the participants. 
Philanthropy:
Anand's humanitarian side precedes him and he donated about $ 10 million to charity at Harvard Center for Humanities. His unparalleled contribution towards the well-being of mankind changed the name of the center to Mahindra Humanities Center. The Naandi Foundation has Anand Mahindra as its chairman. This foundation relentlessly works in developing the socio-economic sectors in India.
3. Sunil Mittal: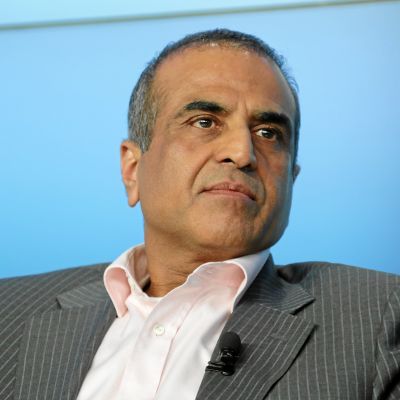 Sunil Bharti Mittal is also another name from the list of successful entrepreneurs in India who founded Bharti Enterprises. The company has diversified itself in several sectors like real estate, education, telecommunications, insurance, hospitality and several others. Bharti Airtel is the largest telecommunications company in the world and the second largest in India. The company has operations in about 18 countries in Asian and African regions and holds a customer count of about 399 million. Bharti Airtel recorded a revenue of about $ 14.75 billion in the year 2016. Forbes listed Sunil Mittal as the 12 most wealthiest individuals in India with a net worth of about $ 14.8 billion. Sunil Mittal was awarded with the Padma Bhushan in the year 2007. In the year 2016, the International Chamber of Commerce made Sunil Mittal, the chairman of the board. Sunil Mittal was born on 23rd October in 1957 to a Punjabi family. Sunil Mittal's father was Sat Paul Mittal, who was the member of Rajya Sabha from the city of Ludhiana, from the state of Punjab. Under Indian National Congress, Sat Paul Mittal was elected for the term of 1976 and 1982. For Rajya Sabha, Sat Paul was also elected once in 1988. 
Born on 23rd October, 1957
Father: Sat Paul Mittal
Mother: Lalita Mittal
Chairperson: Bharti Enterprises
Education:
Sunil Mittal did his schooling from Wynberg Allen School which is located in Mussoorie and also from Scindia School from Gwalior. Sunil Mittal studied a Bachelor's degree in Arts and Science from Arya College, based in Ludhiana and graduated from Panjab University in 1976. Sunil Mittal started his venture at the age of 18, when he borrowed about Rs. 20,000 from his father to start a business that manufactured crankshafts for locally based bicycles.
Career:
In the year 1980, Sunil Mittal along with his brothers, Rakesh and Rajan started an import trading enterprise named, Bharti Overseas. Sunil Mittal imported Suzuki Motor's electrically operated generator from Japan. During 1984, Sunil started to assemble phones that were push-button, and was imported by him from Kingtel, which was a Taiwanese company.
These new phones started to replace the rotary phones that were being used in India. Bharti Telecom Limited (BTL) collaborated with Siemens AG which is from Germany for creating modern phones with push buttons. By the onset of the 1990s, Sunil had expanded the company portfolio in building cordless phones and other telecom products. At that time the Indian government banned importing gensets. This created a lot of hurdles for Sunil Mittal and it seemed that he went out of business overnight. But opportunities arrived when Sunil saw phones with push buttons in Taiwan. And this helped him with the idea of introducing those new updated phones in India.
Sunil Mittal introduced several telecom devices with the brand Beetel and the company got popularity and appreciation from the nation. In the year 1992, Sunil Mittal bid for a license of mobile network that was auctioned in the country. One of the conditions of the mobile license was that the operator needs to have some experience in the telecommunications sector. Sunil Mittal partnered with a French telecom company called Vivendi. His license was approved in 1994 and he started to provide his services in the capital in the year 1995.
Bharti Cellular Limited (BCL) was launched with the name of the brand Airtel around 1997. The seamless services by Airtel made it a brand with 2 million subscribers just within a few years. Bharti Airtel also helped in reducing the rates of STD/ISD calls in India with 'India One' as the brand name. Sunil Bharti Mittal around 2018 was aiming to acquire MTN Group, which was a telecom company in South Africa. The MTN group had more subscribers, impressive revenue and had coverage in 21 countries that originated in the Middle Easteren and African regions.
Sunil was ready to offer about $ 45 billion to acquire the 100% stake in the company. But the agreement did not move forward after several discussions from both parties. In 2010, during the month of June Bharti Airtel led by Sunil Mittal acquired an African telecom company named Zain Telecom for $ 10.7 billion. Bharti Airtel collaborated with Walmart in 2012 to launch several retail outlets across India. Shravin Mittal, son of Sunil Bharti Mittal, joined Bharti Airtel in September in the year 2010.
Shravin had experience working for Merril Lynch which was in New York and also in Ernst & Young which is based in London. Bharti Infratel was made public with the help of an IPO by Sunil Mittal in 2012. The Initial Public Offering (IPO) raised an amount of about $ 760 million. It was taken into account by Sunil, that the sale was a standard success and was strongly endorsed by eminent investors. Before the public offering, the board witnessed a restructuring where Sunil was the MD and Chairman.
But after the IPO, the company's shares dropped in value as trading commenced. Sunil officially announced acquiring Warid Congo at the later half of 2013. This made Bharti Airtel the largest telecommunication services provider in Congo. Sunil Mittal became one of the board members of an online internet company called Oneweb. He invested about $ 500 million into the company and was one of the investors along with giants like Virgin, Qualcomm company and Coca-Cola. Sunil Mittal prepared Bharti Airtel to compete against Reliance Jio which was gaining immense popularity in 2016. In the year 2017, Sunil also removed roaming charges in incoming calls and outgoing calls made within India and internationally. 
Philanthropy:
The philanthropic side of Sunil Bharti Mittal has expanded through Bharti Foundation, where he encouraged the spread of education in India. The Foundation developed schools all over the country that provide quality education, delivering books for students without any cost and giving  mid-day meals to underprivileged pupils. Bharti Foundation has a leading program called 'Satya Bharti School' program which manages about 254 schools in about 6 different states.
About 45,000 children from the rural region are enrolled in this program and there are no costs associated with this entire initiative. There are other projects of Bharti Foundation that serves more than 350,000 underprivileged students and children in about 11 states. The Satya Bharti Abhiyan is another project that focuses on hygiene and sanitation is gaining a lot of popularity among the nation.
In 2017, about 10% of the Bharti family's wealth was pledged by the members towards the setting up of Satya Bharti University. That is about $ 70 billion devoted towards quality education to deserving students from the poorer sections of the population. Sunil Bharti Mittal married Nyna and the couple has two sons named Shravin and Kavin and a daughter named Eiesha.
4. Ratan Naval Tata: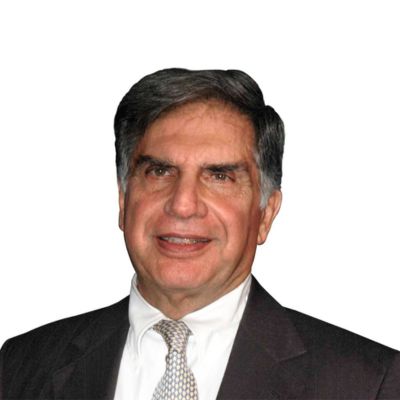 Born on 28th December, 1937
Father: Naval Tata
Former chairperson: Tata Sons
Ratan Naval Tata is a philanthropist, businessman and Tata Sons' former chairman. Ratan Tata held the position of chairman from 1990 till the year 2012. He was re-appointed to fill the post of interim chairman for Tata Group from the month of October in 2016 till the month of February in 2017. Ratan Tata is also the head of the charitable trusts of the company where he has dedicated his life for the well-being of mankind. He has been awarded the Padma Vibhushan in 2008 which is the second most honorable award for civilians and the Padma Bhushan in 2000 which is the third most respectable award for civilians. He was born on 28th of December in 1937 to father Naval Tata. Ratanji Tata adopted Naval Tata and Ratan Tata was born into the family. Ratanji Tata was the son of Jamsetji Tata, who founded Tata Group. 
Education:
Ratan Tata studied Architecture in Cornell University and Program in Advanced Management from Harvard Business School and completed the program in 1975. Ratan Tata was appointed to work on Tata Steel's shop floor in 1961. When J.R.D. Tata retired in 1991, Ratan Tata succeeded his father. Ratan Tata took the company global by acquiring brands like Tetley by Tata Tea, Jaguar and Land Rover by Tata Motors and Corus by Tata Steel. Ratan Tata was born in 1937 in Bombay, presently Mumbai.
That was a time when India was under the rule of the British Government. Ratan Tata's biological grandmother from the maternal side had been Hirabai Tata's sister. Hirabai Tata was the wife of Jamsetji Tata. Ratan Tata who was biologically related to his grandfather Hormusji Tata was also an extended member of the Tata family. Ratan Tata studied till class 8 at Campion School in Mumbai.
He then studied in Cathedral and John Connon School in Mumbai and at Bishop Cotton School that was situated in Shimla. In the yer 1955, Ratan Tata completed his schooling from Riverdale Country School which was in New York. Ratan Tata was given a promotion for the managerial post during the 1970s. 
Career:
After 1991, when he succeeded J.R.D. Tata, Ratan Tata faced a lot of resistance from senior heads of the companies. J.R.D. Tata led Tata Group with the objective to work independently. This created a lot of influential power among the company's heads. Ratan Tata gradually replaced those senior executives by implementing a retirement age and made individual companies report to the main office.
He brought in new and fresh talents to promote the influx of fresh ideas and modern innovations. With Ratan Tata's strategy, any shortcomings that were hindering the smooth operations of the Tata Group, were removed. This led to a more efficient and well-managed organization that scaled into becoming a global brand. Ratan Tata worked in Tata Group for about 21 years and during his tenure the company's profit grew about 50 times and the revenue scaled over 40 times. When he joined the company, the revenue came from the commodities of the company and during his retirement the company's earnings were coming from the brands.
His strategy to acquire brands like Tetley, Jaguar Land Rover and Corus made the company reach an offshore customer base that brought in about 65% revenues from around the world. Tata personally invested in Snapdeal which is an online ecommerce platform, an online tea seller from India named Teabox and in CashKaro.com which is a website with coupons and discounts. Ratan Tata also made investments in the early and later stages in companies in India. For example, he invested in Ola cabs with a funding of Rs. 0.95 crore. In 2015, during the month of April, it was reported that Tata also acquired a stake in the Chinese smartphone manufacturer named Xiaomi.
In 2016, Ratan Tata invested in an online real estate platform called Nestaway, which listed fully furnished apartments for bachelors. An online space called Dogspot also got an investment from Ratan Tata. Tata Tigor Electric was produced in Gujarat's Sanand Plant and promoted the revolution of only electric vehicles initiative. Ratan Tata has always been a supporter of education, advancements in medicine and development of the rural community.
Tata supported the engineering faculty of the University of New South Wales to build capacitive deionization that would help in providing clean water to the several areas that are challenged with poor quality of water. Tata Hall present at San Diego's University of California undergoes studies on physical sciences and biological subjects and also includes Tata Institute for Genetics and Society. The institution is jointly operated by University of San Diego and India that facilitates research and development on vector-origin diseases. 
Philanthropy:
Tata Trusts donated about $ 70 million to UC at San Diego for Tata Halls. The education and development trust of Tata Group provided about $ 28 million to Cornell University which will help exceptional undergraduates from India fund their studies at the institution. This scholarship is given annually and provides support to undergraduates during their duration of the study at Cornell. In 2010, Tata Group donated about $ 50 million for building Harvard Business School's executive center.
This was named as Tata Hall, which is situated on the north-east side of the school's campus. The space is 7 storeyed and has a space of about 155,000 sq. feet. There are about 180 bedrooms along with areas for academic and recreational purposes. Tata Consultancy Services gave a huge donation of about $ 35 million to Carnegie Mellon University for the study and research of autonomous-based vehicles and in areas like cognitive systems.
An amount of Rs. 950 million was donated to the Indian Institute of Technology in Bombay by Tata Group. This funding was supporting the development of Tata Center for Technology and Design (TCTD) to establish principles of engineering and design. Tata Trusts under the supervision of Ratan Tata also donated about Rs. 750 million to the Indian Institute of Sciences in the department of Neuroscience, for the further research of Alzeimer's disease.
This had an aim to gain advancement in understanding the symptoms at an early stage and create a strategy for its treatment. Tata Group also formed the Tata Center of Technology and Design at MIT which allowed support to study resource-deficit communities of India. Ratan Tata never got married and devoted his life towards innovation and development.
5. Kiran Mazumdar-Shaw: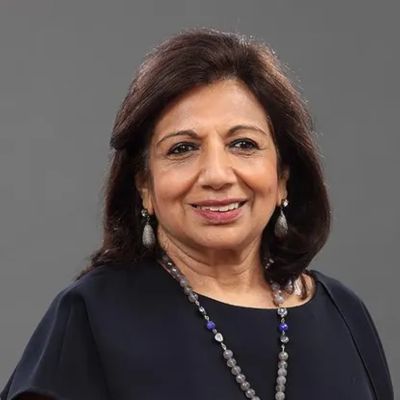 Born on 23rd March, 1953
Father: Rasendra Mazumdar
Chairperson and Founder: Biocon Limited and Biocon Biologics Limited
Kiran Mazumdar-Shaw is an example of one of India's most successful female entrepreneurs. She is a billionaire and also holds the position of chairperson and has founded Biocon Limited along with Biocon Biologics Limited. This is an important and prominent biotechnology enterprise that is located in Bangalore. She has also resided earlier as the chairperson of the prestigious Indian Institute of Management in Bangalore. Her immense contribution to the field of science and also chemistry made her achieve the Othmer Gold Medal in the year 2014.
In 2011, Financial Times also awarded her as one of the Top 50 women in the sector of business. Forbes mentioned her as the most influential and powerful women internationally in the rank 68th. EY honored her as Global Entrepreneur of the Year in the year 2020. Kiran Mazumdar was born in the year 1953 on 23rd March in the city of Bangalore, India. 
Education:
The girl from the Gujarati family did her schooling from Bishop Cotton Girls High School, and graduated in the year 1968. Kiran then joined Mount Carmel College situated in Bangalore and received pre-university education. Her graduation in a Bachelor's in Zoology was completed in 1973 from Bangalore University. Kiran had plans to pursue medical school but could not gather a scholarship. Kiran's father, Rasendra Mazumdar worked at United Breweries as head brewmaster.
He suggested Kiran to pursue studies in fermentation science and train herself to choose a career as a brewmaster. This was a very off-beat choice for a woman. But she went to Australia to study malting as well as brewing in Ballarat College under Melbourne University. In spite of being the only woman to get enrollment for the course, Kiran topped her class and earned her master brewer degree in the year 1975. 
Career:
She started her career in Carlton and also in United Breweries, where she worked as a trainee brewer. Kiran also worked at a company called Barrett Brothers and in Burston, which was located in Australia. She also gained experience working as technical consultant at a company called Jupiter Breweries Limited, which was in Calcutta and as technical manager at a company called Standard Malting Corporations, which was in Baroda between the years 1975 to 1977. Kiran wanted to expand her career by relocating to cities like Bangalore and Delhi. But she evaluated that her scope to grow as a master brewer was slim. She went to look for opportunities outside India and was offered a job in Scotland.
In her pursuit to grow in her career, she met Leslie Auchincloss, who was the founder of Biocon Biochemicals company, based in Ireland. The company developed enzymes which were being used in industries like textile, brewing and in sectors like food-packaging. Leslie was in search of a partner who would help the company expand in India.
Kiran after being offered the position accepted it with the sole condition to be given a similar job as master brewer if she did not like being a partner after a period of six months. Kiran wanted to get more insights about the market and this took her back to India in the year 1978, when she opened Biocon India in the garage of her home that was rented in Bangalore. She only had a seed capital of about Rs. 10,000. During that time, Indian laws restricted foreign companies to own not more than 30%, so Kiran was the 70% owner of Biocon India.
Kiran faced several hurdles to scale her company because of being young. She was also gender biased and was criticized for her inexperienced business model. A meeting with an official of the bank gave her her first funding. The first employee of Biocon India was a garage mechanic who had already retired. The first unit was from a shed that was only a size of 3,000 sq foot. The spectrophotometer was the most complicated piece of gear in her company at the time.
The objective to develop a biotech business in a country with minimal infrastructure was taxing and a matter of concern for Kiran. During that era in India, skilled labor with advanced scientific knowledge, clean supply of water along with hygienic labs and interrupted electricity was scarce in India. The company started with the production of papain, which is an enzyme extracted from papaya. This enzyme tenderizes meat. Another product was isinglass, which is extracted from catfish from the tropical region. This was used for the clarification of beer.
Within just one year of operations, Biocon India was producing enzymes and was exporting them to the US and Europe. They were the first country to do business in this strategy from India. After the first year, Kiran bought an area of about 20-acres from her own earnings and planned for expansion in the future. 
With Kiran's impeccable business planning, she evolved Biocon from a company producing industrial enzymes to a company getting into the manufacturing of bio-pharmaceuticals. Intensive research and focus on areas like oncology, diabetes and diseases that are auto-immune. Kiran also founded two subsidiaries named Syngene in 1994 which offers support for research and development on a contractual basis and Clinigene in 2000 which undergoes clinical trials on generic and new innovative medicines. Clinigene later collaborated with Syngene and was listed in 2015 on BSE/NSE.
The company currently has a net valuation of about Rs. 23,000 crores. In the year 1984, Kiran developed a team at Biocon, where research and development will be made on inventing novel enzymes and finding ways to develop novel techniques in technology for fermentation of solid substrate. The company saw its first expansion in 1987. During that time Narayanan Vaghul from ICICI Ventures led the proceedings of a funding of about US $ 250,000.
The venture capital offering helped Biocon focus more on research and further advancements. The company built a new plant with a proprietary technology on fermentation of solid substrates. This was backed by a semi-automated system of tray culture, a method inspired from the Japanese. Biocon's stature made it the first Indian company to receive US funding for making proprietary technological systems. Kiran incorporated the company in the year 1990 and with it, Biocon Biopharmaceuticals produced and offered biotherapeutics to the market by partnering with Molecular Immunology Center in Cuba.
In 1989, Univer acquired Biocon Biochemicals from Leslie Auchincloss of Ireland. This partnership took Biocon to further practice quality business models throughout the globe. Unilever sold its chemical speciality department, that included Biocon, to a company called Imperial Chemical Industries. Kiran's fiancee, John Shaw raised about $ 2 million personally to buy all the shares of Biocon from ICI. John Shaw and Kiran Mazumdar married in 1998, when John left his job at Madura Coats and joined Biocon.
He took the role of vice chairman in the year 2001. Narayana Murthy advised Kiran and Shaw to put Biocon on stock market listing in the year 2004. Biocon was the first biotechnology brand to be listed on the Initial Public Offering (IPO). On the first day of trading, Biocon was oversubscribed about 33 times and received a market value of about $ 1.1 billion. This made Biocon, the second company to reach such valuation on the first day of getting listed. 
Biocon's idea was to provide cost-effective drugs to countries that were not so wealthy. Kiran always was in the look out for cost-efficient methods for company operations. Her marketing strategies for developing countries were cost-sensitive, so that people could buy drugs at an affordable rate, especially the ones for chronic needs. Kiran saw a huge potential for statins, which was a drug for fighting cholesterol. Her early notice of the market jumped the revenue of the company from Rs. 70 crore in the year 1998 to about Rs. 500 crore in the year 2004.
After that the company went public. The patent for lovastatin, a drug for reducing cholesterol, expired in the year 2001. The company initiated its development and slowly expanded to different forms of statins. Kiran wanted to develop a market for long-term reliability offering the company with dependable supply contracts. Biocon's major field of research has spread to cancer, diabetes and several other diseases, like rheumatoid arthritis and also psoriasis. A large amount of people in India use tobacco which makes India having about eighty six percent of oral cancer globally.
Biocon is working on developing drugs to fight all these diseases. The company also develops insulin derived from Pichia and analogs of insulin for diabetes. Biocon is the largest producer of insulin in Asia. About 10% revenue of Biocon is invested in research and development as recorded in the year 2014. There are about 950 patents applied by the company for research purposes. Mazumdar-Shaw has been instrumental in acquiring, partnering and availing licenses in the sectors of pharmaceuticals and biopharmaceuticals.
In 2004, Kiran started a project called, Biocon Foundation which promotes and supports quality education, developing infrastructure and ensuring public health in the rural regions of Karnataka, an area lacking developed public benefits. Kiran is against the term 'philanthropy', because it addresses short-term fixes rather than interacting with the solution for the root problem. Her coining of the term 'compassionate capitalist', makes her to be one of India's most successful entrepreneurs, who wants social progress by developing effective business models.
Mazumdar rightly said that innovation along with commerce are powerful resources for driving technological advancements. In the 'Giving Pledge', she has promised to dedicate half of her wealth towards philanthropy and public welfare. In the rural areas in India, there is only one doctor to treat every two thousand people. The Biocon Foundation is connected with several health and education programs to offer benefits for the financially challenged section of the societies of India. 
Philanthropy:
Kiran Mazumdar-Shaw collaborated with Devi Shetty of Narayana Hrudayalaya Hospital and developed Arogya Raksha Yojana. With the help of this initiative, Biocon Foundation offers services from clinics, provides generic medicines and undergoes basic tests for the economically weak patients. In 2010, the program treated about 50,000 patients in about seven clinics within a radius of about 10 km.
About 3,00,000 people were given clinical care due to the program. The clinics bring experts and doctors from network hospitals to rural areas and provide medical services to the people. Young women are trained to be community workers, who use smartphones to send photographs of unusual lesions to eminent oncologists, for any early detection of cancer. Awareness and education are also being given to the public to learn about specific health issues and early detect cardiovascular problems.
These clinics operate with the help of health insurance companies that are micro-financed. Biocon makes an effort to give inexpensive drugs and makes minimum profit. But due to the large number of people participating in the program, profits are present in volume. There are convenient pricing plans for wealthy patrons who pay in full to extract the benefit of scheduling an appointment at their desired time slots.
The financially challenged patients choose to avail free or cheaper services. Doctors and program coordinators use top-notch technology to reduce the cost of maintaining the program and make it more efficient. When Kiran's best friend, Nilima Rovshen died and her husband got ill and her mother got cancer, these situations motivated her towards the further research and development in cancer.
Kiran founded Mazumdar-Shaw Foundation in 2014 that had about 1,400 beds for patients. This was situated at Narayana Health Campus located in Bangalore. She also added a center for research in bone marrow transplant and advanced therapeutics. Kiran had a goal to develop a top-notch center for treating cancer. There are two branches of Mazumdar-Shaw Medical Foundation, one is Translational Research Center and the other is Cancer Outreach Program. She joined hands with McMilan of India and a teacher named Prathima Rao in developing basic books of mathematics that were given in Kannada schools in the year 2006. In 2009, she also teamed up with Prasad Kaipa from the Indian school of Business in making a multi-year research project, the Biocon Cell for Management in Innovation. 
Kiran Mazumdar-Shaw gives great importance towards building advanced infrastructure in India that will provide jobs, health benefits, clean amenities and proper governance. Companies like Infosys, Biocon and several other companies have had a huge impact on the city of Bengaluru. It was once a paradise for pensioners that transformed into the urban advancement city of India.
In 2005, the Biocon Park was built in a 90-acres of land that houses an employee strength of about five thousand. Although the campus is located outside the city, there are several improvements required in building a better infrastructure. Kiran also supported the project called Bangalore Agenda Task Force by eminent individuals like S.M. Krishna and Nandan Nilekani. This program was made to improve the infrastructure of Bangalore and enhance the quality of life of the residents of the city.
Kiran is also a member of Bangalore City Connect Foundation that holds discussions about civic issues between the government and urban stakeholders. With the objective to improve the road conditions, Kiran also engages with Jana Urban Space Foundation. Her participation in the Bangalore Political Action Committee (BPAC) helps her undergo reviews on the election candidates. Industry giants like Biocon, Infosys and Wipro devoted a lot of resources after the flood that took place in 2009 in Karnataka.
Biocon invested about Rs. 30 crore and built about 3,000 houses. Kiran is a member of the board of Indian School of Business, a member of the team of Massachusetts Institute of Technology in the US up to the year 2023 and also a former member of the governors board of the Indian Institute of Technology in Hyderabad. She has also been the first woman who headed the Bangalore Indian Institute of Management's governor board. She also independently directors the governor's board in Infosys. Kiran is also a member of the team of the General Body of Maharashtra State Innovation Society.
The MIT Jameel Clinic also has Kiran as its member. In 2010, Kiran Mazumdar-Shaw was named by TIME Magazine in the list of 100 most influential and powerful persons present in the world. Forbes mentioned Kiran's name in 2014 as the 92th woman who is the most powerful in the world. In the year 2015, her rank moved up to the 85th in Forbes' list. Pharma Leaders Magazine in 2012, voted Kiran as the global Indian. 
6. Bhavish Aggarwal: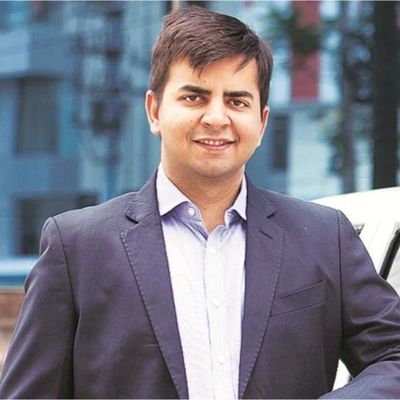 Born on 28th August, 1985
Father: Naresh Kumar Aggarwal
Mother: Usha Aggarwal
Co-Founder- Ola Cabs and Ola Electric
Bhavish Aggarwal is one of India's most successful young entrepreneurs who started a company called 'Ola Cabs' in the year 2010. The company was co-founded with Ankit Bhati and was set up in Mumbai. Bhavish Aggarwal was born in the year 1985 on 28th August and shares one of the top successful entrepreneurs stories in India and with the world. TIME Magazine put Bhavish in the list of Top 100 Influential People in the year 2018. Bhavish was also instrumental in setting up Ola Electric along with his co-founder. Bhavish Aggarwal was born in a Hindu family from the city of Ludhiana in Punjab.
Education:
In 2008, he completed his graduation in a Bachelor's degree in the subjects, computer science and in the field of engineering from the Indian Institute of Technology in Bombay.
Career:
His career started working as a Research Intern at Microsoft in the Research Department in India. His devotion towards his profession made him an Assistant Intern in the later period at the company. Ola Cabs started with the idea to provide taxi services to the nation, where the then service was not up to the mark and very unreliable for the general public. The company set up its headquarter in Bangalore, which is considered the silicon valley of India.
Ola Cabs gathered rapid growth and scalability in its services and gave tough competition to its contemporaries, namely, Uber and Meru. Bhavish loves taking pictures in his decompression time. He also maintains an interesting photo blog. When he is not working, he also loves cycling and playing squash. Bhavish worked at Microsoft for a period of two years. 
During his tenure, two patents were filed by him and also published about three papers in several journals around the globe. Bhavish also made a blog called, desitech.in, where he posted content about the current trends in technologies and was posting about tech events, news about technologies and startups that were being founded in India. After resigning from Microsoft, Bhavish started an online tourism and travel platform.
One day, he was traveling to Bandipur from Bangalore in a rented car. The driver of the car started to renegotiate the terms of pay in the middle of the journey. When Bhavish refused to accept the updated terms, he was left in the middle of the road. The project 'Ola Cabs' started from this unfortunate circumstance. After researching about the efficacy of this problem, he found the issue to be prevalent among the general public for quite some time.
Ola Cabs was formed under ANI Technologies Private Limited. Bhavish Aggarwal wanted to bridge the project with effective technological support, where the drivers and the customers can easily communicate in the process. This was made possible by developing an efficient mobile app and an online platform. He also strategize a business model with no inventory. The process included renting cars and not buying them. 
Bhavish received his first rounds of funding from Kunal Bahl, Anupam Mittal and Reyan yar Khan, who were founders of Snapdeal. This helped the company in growing and improving themselves with better services over time. Ola Cabs were founded to offer good quality taxi services from start to end of a journey. The service was prompt and seamless. At first, the company provided a lucrative offer from the drivers that included an amount of Rs. 5000 every day without any tips.
The only criteria was that the driver should make at least one trip every day. When more drivers started to associate themselves with the company, the pay went down to Rs. 2,500 and further to Rs, 750 per day with salary. Although the idea was already present in the country with the existence of travel agencies, private rental services and radio services of taxi, Bhavish saw a huge potential of the M-commerce or the mobile commerce industry at that time.
He capitalized on the emerging growth of the usage of smartphones and built technologies around it for the company to work properly among the customers. The company also offered attractive offers to avail their services which further helped the company to gain popularity and scale at a rapid pace. Currently, Ola Cabs operates in about 100 cities in India and has also branched its operations abroad in the UK, New Zealand and several others. There are about 200,000 cars under the company and record about 150,000 bookings each day. Ola cabs also has about 60% of India's market share, which is phenomenal.
The company also introduced affordable services like Ola Mini, where Rs 12 for each km was the introductory rate with about Rs 150 for base fare. In the year 2015, Ola Cabs acquired a taxi service called, Taxi For Sure for about $ 200 million. After acquiring the company, Ola started to tie up with taxi operators in the country. The 'Cashless Rides' initiative further helped the auto rickshaws and other taxis join the team. The company also launched, 'Ola Cafe', which started peeping towards the online food marketplace and delivered groceries, food and other necessary household items to the respective customers. 
7. Kunal Shah: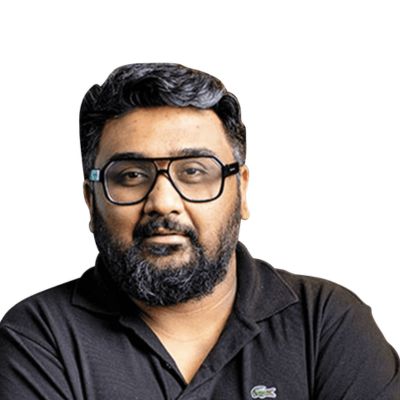 Born on 28th May, 1983
Wife: Bhavna Shah
Co- Founder: Freecharge
Founder: CRED
Kunal Shah is the genius and another example of India's top successful entrepreneurs who founded CRED. Kunal was born to a Gujarati family in Maharashtra, in the city of Mumbai on 20th of May in the year 1983. The business acumen was inherited to him from his father who was a businessman. Kunal's mother was a superwoman, who worked in the insurance sector and also loved caring for her family. Kunal also has a brother named Rohan Shah. From a very early age, Kunal helped his father in his business. 
Education:
In 1994, Kunal enrolled in a Bachelor's degree in Philosophy in Wilson College, Mumbai. He successfully graduated from the college in 2000. He also took admission in Narsee Monjee Institute of Management Studies (NMIMS) to study Masters in Business Administration part-time, but dropped out after a couple of semesters. His interest towards an MBA degree decreased as he did not like theoretical knowledge and was hoping to gain some practical experience. So, Kunal decided to self study about finance and business through the internet. Kunal was highly drawn towards consumer behavior and the subject of marketing.
Career:
The financial challenges faced due to the lack of profit from Kunal's father's pharmaceutical business, made them relocate to a smaller living space in order to cope up with the monthly expenses. He was about 15 years of age, when started working at several jobs to help reduce the financial constraints of the family. He worked as a Data Entry Operator and in a Business Process Outsourcing (BPO) company to become financially independent.
Kunal Shah was in his 12th standard when he got to know about the internet. But at that time, an internet subscription was very expensive and he decided to gain free internet access by teaching about the topic in several institutions. He started to build a network through the internet with people from other countries who were working professionals and students from different foreign universities.
Kunal was not an avid reader, but his relationship with the internet made him sit through the night and read online articles and consume knowledge. His family's financial struggles were consuming his rationale and he was determined to be financially free someday. Kunal used to do odd part-time jobs to pay his college tuition fees and then started his career as a programer at a firm. But the firm did not sustain itself and Kunal joined another company called Net4Pharma.
While working in several startups, he met Sandeep Tandon, who happened to be his boss at the time. Together, they founded 'Freecharge' and the rest is history. In the year 2009, Kunal started a coupons and cashback website called 'PaisaBack' which later supported him in building Freecharge. Freecharge was an online payments platform for recharging mobile plans. At that time, people were recharging their mobile plans through offline or physical shops. The inception of Freecharge gradually made the entire process online.
The inspiration of such a project came to Kunal from the operations of the website, IRCTC, which helps people book train tickets online. Freecharge provided cashbacks and several other offers after a mobile recharge and this gained a lot of popularity. In 2015, Freecharge was acquired by Snapdeal for about $450 million. Kunal worked in many companies, starting from YCombinator as a part-time associate and partner from January to December of 2016. He held the post of Chairman at Internet and Mobile Association of India from January of 2016 to December of 2017.
Kunal also invested in several startups like Razorpay, TVF, Mobile Premier League and many more. In the month of January in 2017, he joined the investment firm, Sequoia Capital as an advisor and worked there till the year 2017. Although he was offered a position of a partner at the firm, Kunal rejected the offer. Since 2017, Kunal has been serving the position of an Advisor to the board of Times Group.
From 2018, he also joined AngelList as an advisor. Kunal started CRED with the goal to start a passion project of his own. The company has its headquarters in Bengaluru. CRED currently has about 5.9 million users and manages 20% payments of credit cards in India. Kunal Shah is recorded to have a net worth of about $ 806 million in 2021. 
8. Anil Agarwal: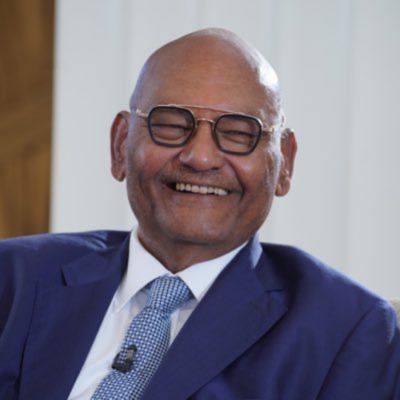 Born in 1954
Father: Dwarka Prasad Agarwal
Founder & Chairman: Vedanta Resources Limited
Anil Agarwal is another name in India's top successful entrepreneur list who is an industrialist and the founder of Vedanta Resources Limited. With the help of a holding company, Volcan Investments, where he owns 100% stake, Anil Agarwal controls Vedanta. Anil Agarwal was born in the year 1954 in the city of Patna in Bihar. Anil's father, Dwarka Prasad Agarwal had a small business in aluminum conductors.
Education:
Anil did his schooling from Miller High School in Patna. After his school, he started working with his father in the aluminum conductor business and did not go to a university.
Career:
When Anil was about 19 years, he relocated to Bombay, presently Mumbai, to look for more career opportunities. Anil started his career in the 1970s, selling scrap metals from cable companies that were located in other states and sold those in Mumbai. Around the year 1976, Anil got himself a bank loan and acquired a company called, Smasher Sterling Corporation, which produced enameled copper.
He continued both of these businesses for about 10 years. In the year 1986, Anil started a plant, where it manufactured jelly-filled cables. This company was called Sterlite Industries. But due to the volatile market of raw materials like copper and aluminum, Anil started to produce his own raw materials. In 1993, Anil's Sterlite Industry was the first company in the private sector to manufacture a refinery of copper smelting in India. Around the year 1995, Sterlite acquired Madras Aluminum. In 2001, Anil acquired about a 51% stake in Bharat Aluminium Company (BALCO) which was a public-sector brand and in the next year, Anil bought about 65% of Hindustan Zinc Limited (HZL) which was run by the state.
When Vedanta Resources Plc was incorporated in 2003, in London, Anil got access to the international market. In 2003, on 10th December, Vedanta Resources Plc was the first company from India to get itself listed in the London Stock Exchange. With the help of internal restructuring, Vedanta Resources went to be the mother company of the entire group of companies. Vedanta Resources Plc in 2004, offered a global bond and bought Konkola Copper Mines, which was in Zambia, Africa. Vedanta Resources acquired a stake of control in the company, Sesa Goa Limited in the year 2004.
This was the company which exported the largest amount of iron-ore from India. In 2010, Vedanta bought the zinc assets of a miner in South Africa, as Anglo American, from regions of Namibia, Ireland and also in South Africa. Next year, the company acquired a stake of control in Cairn India, which produced the largest amount of oil in the private sector. Sesa Group and Sterlite merged in 2012, which was a part of the consolidation strategy of Vedanta Resources. With its headquarters in London, Vedanta has a diverse portfolio of natural resources produced in the world that includes, zinc, iron-ore, aluminum, copper, oil and gas and many more. In 2020, Sunday Times Rich List mentioned Anil Agarwal to have a net worth of about £ 8.5 billion. 
Philanthropy:
In the year 1992, Anil built the Vedanta Foundation to carry out several philanthropic works for the society. The Foundation invested about US $ 4.9 million to develop infrastructure, medical facilities and hospitals and schools, funding several groups in the community to maintain and restore the environment and ensure the proper standards of education, health and benefits of about 4.1 million people.
Such projects and programs were proceeded with the help of several governmental and non-governmental organizations. Anil agarwal draws a lot of inspiration from charitable personalities like Andrew Carnegie, David Rockefellar and also individuals like Bill Gates. These activities help in women empowerment causes, child welfare and in providing quality education.
The Hurun India Philanthropy from the year 2014, listed Anil Agarwal as second for generous donation of about Rs. 1,796 crore ($ 360 million) to the society. In the year 2015, Vedanta Resources collaborated with the Ministry of Women and Child Development and launched 'Nand Ghar' which had the plan to set up 4,000 of it. Anil Agarwal pledges to donate about 75% of his wealth to the charity by getting inspired by Bill Gates. 
9. Sanjiv Bajaj: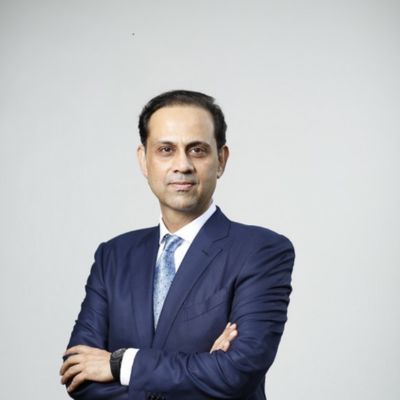 Born on 2nd November, 1969
Father: Rahul Bajaj
Great-grandfather: Jamnalal Bajaj
Chairman, Managing Director: Bajaj Finserv
Sanjiv Bajaj was born on 2nd November in the year 1969, who is the CEO and Managing Director of Bajaj Finserv. Sanjiv Bajaj was born in the Bajaj family and is the son of Rahul Bajaj, who is the chairman of the Bajaj Group. Sanjiv is also the great grandson of the founder of Bajaj companies, Jamnalal Bajaj.
Education:
Sanjiv did his schooling from a Catholic school. He then graduated with a degree in mechanical engineering from Pune University and a Masters degree in Engineering of Manufacturing Systems from the University of Warwick. Furthermore, Sanjiv studied management from Harvard Business School.
Career:
Sanjiv Bajaj started his career in Bajaj Auto in 1994 and he took several job roles in the company. He managed international operations, finance and several other departments. Using the business model of General Motors, Sanjiv brought in the supply chain strategy of the Americans to the company. After the demerger of Bajaj Auto, Sanjiv joined as Bajaj Finserv's MD in the year 2007. He took several roles in the Life Insurance and General Insurance division of Bajaj Allianz. He also served as vice-chairman for Bajaj Finance. With his leadership, Bajaj Allianz Life Insurance gained a lot of appreciation in India. In the month of May in 2022, Sanjiv was reappointed with the post of a Managing Director at Bajaj Finserv for a span of 5 years.
10. Brij Mohan Lall Mujjal: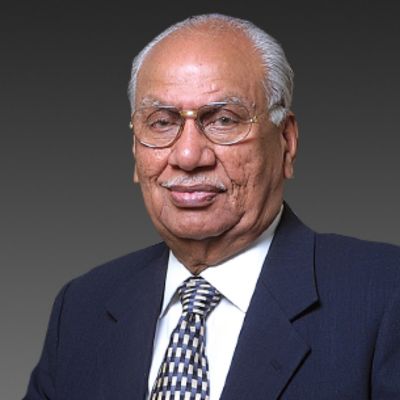 Born on 1st July, 1923
Entrepreneur and Founder: Hero Group
Brij Mohan Lall Mujjal is another example of top 10 entrepreneurs in India and the founder of the company, Hero Group. He was born in 1923 on 1st of July and built Hero to be the largest motorcycle company in the country. In 1984, Brij Mohan signed a partnership with the Japanese company, Honda and created Hero Honda. A plant was founded in Dharuhera in Haryana. The first bike of the company, Hero Honda CD 100, was launched in 1985. His contribution to the Indian automotive industry gave him the honor of Padma Bhushan in the year 2005 by the Indian Government. Forbes India also honored him with Leadership Award in 2014 for Lifetime Achievement.
Such are the success stories of some of the top entrepreneurs in India. Their hard work and dedication surely hits us at the right spot that accelerates our spirits with joy, wisdom and a desire to achieve something meaningful in life. Surpassing endless challenges and facing thousands of roadblocks, these true protagonists of the society have made India what it is as a unified and developing nation.
Also check out,
Top 10 Most Successful Indian Women Entrepreneurs
Top 10 Gmail Tips and Ticks for Entrepreneurs
Startup Terms Every Entrepreneur Should Know
Top 9 Organizations that Support Entrepreneurs
Copycat Entrepreneurs – These Businesses Got Successful In Copying Ideas From Others
5 Successful Indian Women Entrepreneurs Exhaustive List for 2022