Inventories at power plants consume less than 12 days compared to 9 at this time last year, but far less than 18 in 2021 and 19 in 2020.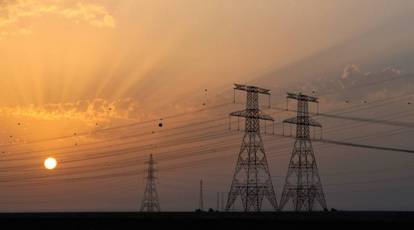 This winter, India's power producers have struggled to restore coal supplies as demand is growing faster than the rail network can bring more fuel from mines.
Fuel inventories are only up slightly from last year when coal shortages and above-average temperatures in March and April caused widespread outages.
The inventory of electricity producers corresponds to less than 12 days, up from 9 days at this time last year, but much less than 18 days in 2021 and 19 days in 2020.
Stocks typically accumulate from October to March, when demand for air conditioning and refrigeration is low, and are depleted from April to September when monsoon rains reduce mine productivity and the need for refrigeration is high.
However, inventories have increased by only 2.3 days since September 2022, leaving producers unable to meet higher demand as temperatures rise in March and April.
Thermal energy production, primarily from coal, increased by 19 billion kilowatt-hours (7.3%) between October and December 2022 compared to the same period in 2021.
mine production increased by approximately 18 million tonnes, or 9%, over the same period. But in reality, coal transported by rail to power engineers only increased by 1 million tonnes or less than 1%.
The number of coal (rake) trains sent to electricity producers from October to December 2022 averaged 258 per day, up slightly from 256 per day in the same period in 2021.
"Although coal supply has increased during the fourth quarter, it is not adequate to meet the unprecedented increase in the demand for electricity," the Ministry of Power said in a memorandum dated Jan. 9.
Similarly, efforts have been made to remove logistical constraints on the rail network, but it will take time to remove them completely, the Department of Land, Infrastructure, and Transport said.
As a result, the amount of coal consumed by power generation companies exceeded the amount produced by domestic mines by 100,000 to 300,000 tons per day.
To prevent shortages, the Ministry of Home Affairs has instructed producers to import more coal and blend it with domestic production ("India to Increase Coal Imports to Cope with Bad Weather and Transportation Problems," Reuters, 17 Jan. ).
Eliminating rail bottlenecks and speeding up imports is critical to ensuring sufficient fuel supply during the pre-monsoon (March-May) and post-monsoon (September-October) periods when the electricity supply is most stressed.