GOQii, a healthtech platform, recently secured $50 million in a Series C fundraising round headed by global venture capital company Sumeru Ventures, with participation from additional investors including 9Unicorns, Modality, Mitsui, Venture Catalysts, Ascendo, and The Times Group.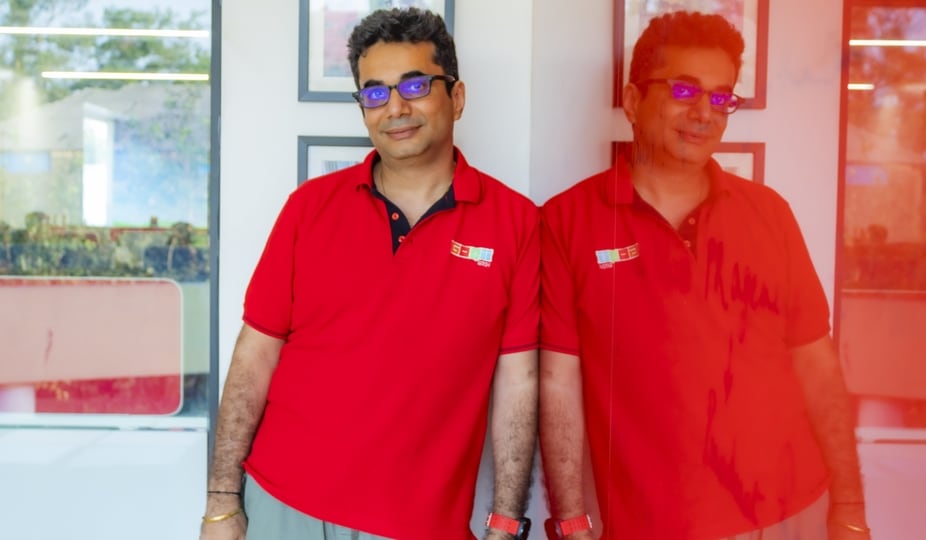 The new funding will be used to expand the company's current capabilities, which include an app, a wearable activity tracker, a health shop, and real-time coaching and insurance services. The profits will also be used to expand in digital therapies, insurance, and overseas markets.
Other investors in the round included UK primary health care and community services company Modality (Digality), venture capital firms such as 9Unicorns, Venture Catalysts, MegaDelta, Mitsui, The Times Group, Ascendo, Rain Instant Pay CEO Akbar Khan, and oil and gas executive Sanjay Narang.
Blacksoil Capital and Trifecta Capital led the venture debt funding.
Vishal Gondal, Founder and CEO of GOQii said "this funding round would help GOQii not only strengthen its current offerings but also expand in insurance, digital therapeutics and international markets, where the foundation has already been built by us over the years."
Saumen Chakraborty, Managing Director at Sumeru Venture said
"health is a fundamental need which can not be met with the traditional curative infrastructure alone. GOQii has been a significant contributor to the preventive healthcare ecosystem in India. We are confident that this funding round would help GOQii scale it to further heights."
The firm also intends to expand its worldwide products, with an emphasis on preventative healthcare solutions.
Previously, in November 2018, GOQii raised an unknown value in a round headed by Mitsui, and in 2019, actor Akshay Kumar contributed an undisclosed sum as part of the Series C fundraising round.
About the company GOQii
GOQii is a smart-tech-enabled healthcare platform that delivers wearable fitness bands, diagnostics, and personal coaching. It was founded in 2014 by Abhishek Sharma, Sachin Janghel, Champ Alreja, and Vishal Gondal.
With a mix of modern wearable technology, the world's finest experts, coaches, and karma, the firm hopes to enable a lasting transformation to a healthy lifestyle. Its Smart Health ecosystem includes tools for real-time tailored coaching, a healthcare ecommerce store, a health locker, scheduling health exams, and a one-of-a-kind 'GOQii Cash' programme that rewards good behaviour with cash and insurance discounts based on health management data.
Through its digital therapies solutions, the firm is also involved in numerous therapeutic fields such as women's health, diabetes, radiography, and so on.
The company's headquarters are in California, but it also has operations in Mumbai and Shenzhen. GOQii competes in India with companies such as HealthifyMe, Cure.Fit, and Fittr, among others.