The NSE International Exchange (NSE IX) has achieved a milestone by trading, more than 214,000 contracts valued at $8.5 billion in GIFT Nifty derivatives. This signifies growth compared to their initial operations. The Connect arrangement has generated interest among investors worldwide providing them with access to a wide range of derivative contracts for 21 hours every day.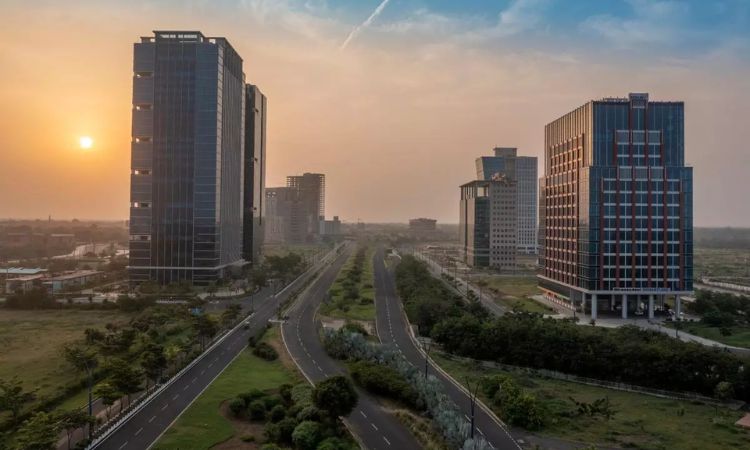 On Monday, NSE International Exchange (NSE IX) experienced an exceptional surge in trading activity for GIFT Nifty derivatives, with more than 2.14 lakh contracts traded, amounting to a staggering turnover of $8.5 billion.
This marks a significant milestone as the contract volume and turnover have soared by over 530% and 600%, respectively, compared to the initial day of full-scale operations, which saw 33,570 contracts traded with a turnover of $1.21 billion.
The exponential growth in trading turnover on NSE IX began after the launch of the NSE IX-SGX GIFT Connect (The Connect) on July 3. Since then, GIFT Nifty has seen a cumulative volume of nearly 7.87 lakh contracts and a total cumulative turnover of $30.28 billion. This remarkable performance indicates a rising interest from international investors, showcasing the appeal of The Connect arrangement.
GIFT Nifty offers a diverse array of derivative contracts on NSE IX, including Gift Nifty 50, Gift Nifty Bank, Gift Nifty Financial Services, and Gift Nifty IT. One noteworthy feature is the accessibility of these contracts for almost 21 hours, spanning Asia, Europe, and US trading hours. Moreover, Gift Nifty provides a single pool of liquidity and a venue for accessing dollar-denominated Nifty derivatives at NSE IX.
NSE IX was established at GIFT City in June 2017 as an international multi-assets exchange, accredited by the International Financial Services Centre Authority. The exchange's product portfolio encompasses Indian single stock derivatives, index derivatives, currency derivatives, depository receipts, commodity derivatives, and global stocks.
Additionally, NSE IX offers a comprehensive range of primary market products, including listing equity shares, SPAC, REITs, InvITs, depository receipts, debt securities, and ESG debt securities under the regulatory framework of IFSCA (Issuance and Listing of Securities) Regulations, 2021.
Notably, both NSE IX and GIFT NIFTY have received a part 30 exemption from the Commodity Futures Trading Commission (CFTC) under regulation 30.10, enabling US customers to participate in derivative contracts listed on NSE IX.
The success of GIFT Nifty has positioned it as a new benchmark in the growth story of the Indian equity market. The exchange expresses its gratitude to all participants for their unwavering support since the commencement of full-scale operations.