Fixed deposits are among the most secure investment options that aid financial growth at a better rate than savings accounts. FDs are flexible avenues that allow you to invest as per your financial goals.
There are many types of fixed deposits to choose from, one of which is the corporate FD. Company or corporate FDs are similar to bank FDs, wherein you park your corpus for a fixed tenor.
Depending on the issuer you choose, you can enjoy some of the best FD rates in India. Generally, corporate FD rates are higher than bank FDs and, therefore, are a more lucrative option.
That said, FD rates are not the only criterion to consider while choosing a company FD. So, read on to know the top corporate FD rates in India, how to choose a suitable FD scheme and more.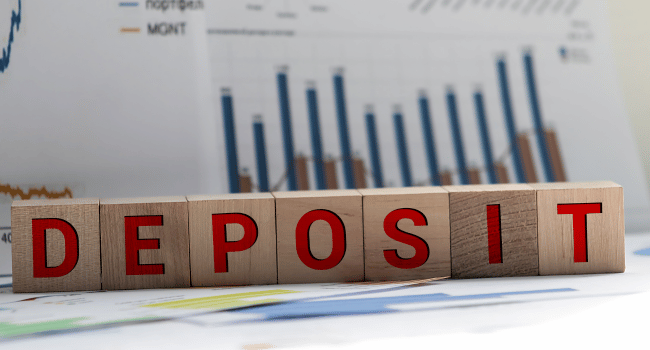 Best Company Fixed Deposit Schemes to Invest in 2023
Here are the latest corporate FD rates offered by top companies where you can book a deposit in 2023 and maximise your returns.
| | | | |
| --- | --- | --- | --- |
| Company Name | Regular Interest Rate (p.a.) | Senior Citizen Interest Rate (p.a.) | Tenor |
| Bajaj Finance Ltd FD | 7.40% – 8.35% | 7.65% – 8.65% | 12 – 44 Months |
| ICICI HFC Fixed Deposit | 7.00% – 7.45% | 7.25% – 7.70% | 12 – 120 Months |
| PNB Housing FD | 7.35% – 7.70% | 7.65% – 8.00% | 12 – 120 Months |
| Shriram Transport Finance FD | 7.34% – 8.18% | 7.84% – 8.68% | 12 – 60 Months |
| Sundaram Finance Company FD | 7.45% – 7.75% | 7.95% -8.25% | 12 – 36 Months |
| LIC Housing Finance FD | 7.45% – 7.55% | 7.45% – 7.55% | 12 – 60 Months |
| Mahindra Finance FD | 7.90% – 8.05% | 8.15% – 8.30% | 30 – 42 Months |
These FD rates in India are current as of September 2023. Note that these rates can vary at the discretion of the issuer. So, check the latest rates before you book your FD.
How to Choose the Best Company Fixed Deposit?
If you are investing with a short-term financial goal, such as a wedding, international trip, children's education, etc., selecting a corporate FD is ideal. This is because you get to earn higher interest rates and maximise your earnings within a short timeline.
While this is an attractive feature of a corporate FD, remember that it carries some risk. However, you can take the following measures to reduce the risk.
Whether it is a corporate FD or a regular fixed deposit, you must always invest in a scheme that offers a high interest rate. To enjoy some of the best FD rates in India, you can invest in a cumulative FD scheme for a tenor that gives you the highest rate.
FD rates for senior investors are also higher than regular FDs, and you can book an FD as a senior or in the name of a senior family member to get this advantage.
Decide the Right Maturity Period
Company FDs have flexible tenor options, usually ranging from 12 months to 120 months. Some company FDs may even allow you to invest for a few days, weeks, or less than 1 year. You can choose the maturity period as per your financial goals.
Generally, long-term investments yield a better return. However, check to see if a special tenor offers you a higher rate. Some of the best FD rates in India are based on special tenor schemes that companies offer.
Check for Premature Withdrawals
Whenever you liquidate your FD before the tenor ends, you will have to pay a certain penalty. This can reduce your interest earnings based on when you withdraw your FD. Thus, reading the terms and conditions carefully before booking the FD can help you avoid any unnecessary penalties.
Review the Company Details
Nowadays, you can get all crucial information about a company's track records, history of profitable investments, best schemes and more online. You can do proper research on the investment profile of the company and read reviews to make a better decision before booking a fixed deposit.
Opt for Financial Institutions with Higher Credit Ratings
When comparing corporate FD rates, it is essential to check their credit ratings. This is an alphabetical analysis offered by agencies such as CRISIL, ICRA, CARE, and more.
Any corporate FD scheme with a higher rating is more reliable as the risk factor is lower. Here is a standard scale of ratings to help you understand better:
Scales
CRISIL
ICRA
CARE
Highest Rating
FAAA
MAAA
AAA
FAA
MAA
AA
FA
MA
A
FB
MB
BBB
FC
MC
B
FD
MD
C
D
Lowest Rating
Calculate the Effective Yield
The effective yield is the total yield on investment, and most lenders mention this instead of the nominal interest rate. This is because it is higher than FD interest rates, as it accounts for compound interest and tax benefits on your investment.
Make sure you are aware of and compare effective yields and nominal interest rates before booking the FD.
Consider Different Types of Schemes
Fixed deposits are of two types: cumulative and non-cumulative. If you want to park your funds for a fixed time period without accessing your payouts in between, then you can book a cumulative deposit.
Here, the power of compounding comes into play, and you receive the accrued interest along with the invested amount at the end of the tenor. Alternatively, a non-cumulative option is the right choice if you want a regular income on your fixed deposit.
You can opt for monthly, quarterly, half-yearly, or annual payouts when you choose the non-cumulative type of fixed deposit. This FD offers lower FD rates, so make a decision based on your needs.
Understand the Tax Implications on Your FD Returns
Before investing, you must be familiar with the taxes you need to pay on the yield of your FDs. Your interest payout is taxable according to the applicable income tax bracket. Moreover, TDS is also deducted by issuers.
Considering these benefits and the above tips, you can choose an issuer that offers the best FD rates in India. Choosing a corporate FD gives you better returns on your investment by offering up to 3% higher FD rates than regular deposits.
However, along with corporate FD rates, it is important to assess your investment goals and current finances to make a well-rounded decision.