The government has revealed the draft of the FAME III, which includes a budget allocation of Rs 40,000 50,000 crore to support vehicles (EVs). This plan covers a range of vehicles such, as trucks, bicycles, and quadricycles. It also focuses on supporting the industry through models and highlights India's ambitions in EVs by emphasizing battery components and recycling.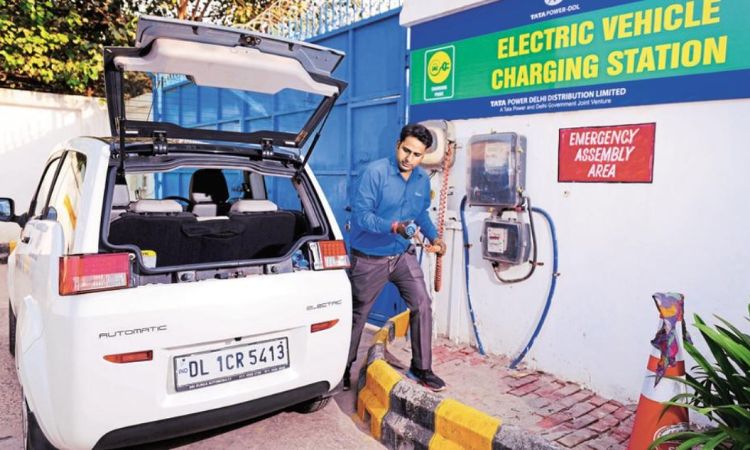 The initial draft of FAME III has been prepared by the government, proposing an allocation of Rs 40,000-50,000 crore to bolster the electric vehicle (EV) ecosystem, encompassing electric trucks, cycles, and quadracycles, as reported by the media.
Moreover, the government is actively devising two to three distinct models to foster the growth of the EV industry in the coming five years, according to sources familiar with the matter.
In an expansive move, FAME III's backing for electric trucks, cycles, and quadricycles will be an extension to its existing support for electric cars, buses, three-wheelers, and two-wheelers, with a substantial portion of resources directed towards augmenting electric bus infrastructure.
Sources indicate that the government is deliberating both demand-driven and supply-driven incentives to promote EV adoption. They affirm that the government is meticulously crafting multiple models to invigorate the EV sector over five years.
Furthermore, active efforts are being channeled into the formulation of a Production Linked Incentive (PLI) program targeted at EV battery components. There are also considerations for potentially instituting a PLI scheme tailored for specialized battery technologies. Alongside these initiatives, emphasis is being placed on fostering the recycling and reuse of EV batteries, highlighting the government's commitment to sustainability.
The assessment and endorsement of proposals will involve collaboration between the Ministry of Heavy Industries, the Ministry of Finance, and the Prime Minister's Office. There are indications that the government might soon unveil a comprehensive strategy to bolster EVs until the year 2030, underlining a long-term vision for sustainable transportation.