ESPN, a subsidiary of Disney has joined forces with Penn Entertainment to unveil ESPN Bet, a sportsbook that aims to establish a presence in states where betting is legalized. With this collaboration, ESPNs respected brand enters the realm of sports betting for the first time. This strategic alliance does not enhance revenue streams, for both entities. Also allows them to navigate the ever-changing landscape of entertainment.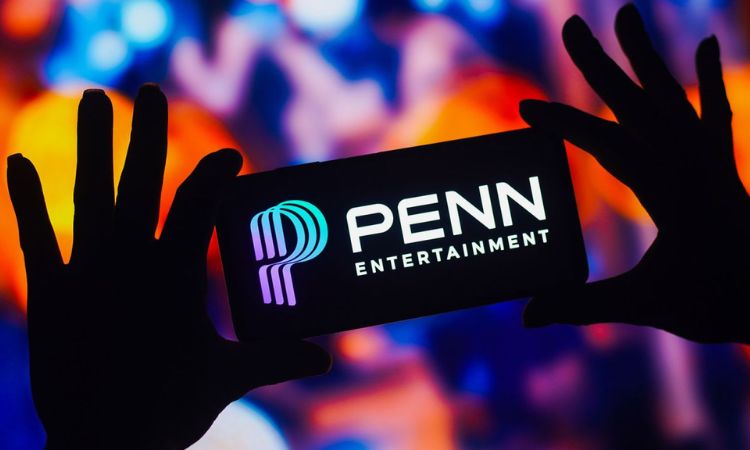 Disney's ESPN is diving deeper into the world of sports wagering by launching a new sportsbook in partnership with U.S. gambling company Penn Entertainment. The collaboration aims to rebrand and relaunch Penn's existing sportsbook as ESPN Bet, marking the first time ESPN's reputable brand will grace a sports-betting platform.
ESPN Bet is set to take over Penn's Barstool Sportsbook and will become the exclusive operating platform under ESPN's umbrella. The eagerly anticipated launch is scheduled for this fall in the 16 states where sports betting is legalized. This move aligns with ESPN's quest for a suitable partner in the sports-betting industry, as articulated by former Disney CEO Bob Chapek last fall. While ESPN won't engage directly in betting, the aim is to establish a fruitful partnership with a gambling company.
This strategic deal not only opens up a new revenue stream for ESPN but also addresses the financial challenges posed by cord-cutting in the traditional TV sector. Simultaneously, Disney stands to bolster its financial position as it navigates losses within its streaming unit and prepares for the potential acquisition of Comcast's stake in Hulu early next year. Disney's CEO Bob Iger has also indicated a willingness to explore partnerships and divestiture options for its cable TV networks.
The recently announced agreement grants Penn exclusive rights to the ESPN Bet trademark in the U.S. for a decade, with the possibility of a ten-year extension through mutual agreement. As part of the arrangement, Penn will make a cash payment of $1.5 billion to ESPN over ten years. Additionally, ESPN will receive approximately $500 million worth of warrants, allowing them to purchase around 31.8 million Penn common shares. These warrants will vest over the same period.
Furthermore, ESPN gains the option to appoint a nonvoting board observer to Penn's board or, after three years, designate a board member, subject to regulatory approvals and a specified ownership threshold. As a part of the divestiture, Penn will relinquish its stock in Barstool Sports to founder David Portnoy. This shift in ownership follows Penn's complete acquisition of Barstool for $388 million in February, turning Penn into the sole owner.
Under the terms of this new agreement, Penn secures the right to 50% of the gross proceeds resulting from any future sale or monetization of Barstool, benefiting both parties. Post-announcement, Penn's stock witnessed a surge of approximately 20% in after-hours trading on Tuesday, while Disney experienced a slight uptick. Notably, both Disney and Penn are poised to report their respective earnings on Wednesday.
Penn has estimated that this deal will contribute between $500 million to $1 billion in annual long-term adjusted earnings potential within its interactive segment. In a significant achievement, Penn's sports-betting business posted a profit during the final three months of the fiscal year, a notable feat for a U.S. sports gambling company during this period. This success can be attributed, in part, to Penn's effective marketing strategy and cross-platform promotion through Barstool. Typically, sportsbooks face profitability challenges in the third and fourth quarters due to increased marketing expenses during the football season.