Technology is a thriving space where creativity bonds with innovation. We have come so far when it comes to uplifting our lives with the help of technology. From running errands to scheduling our work, everything can be strategized under the spectrum of technology. Considering the rising industry demands, businesses are getting equipped with the latest operating systems to provide a competitive edge to the market. Business Outreach Magazine has always tried to showcase remarkable leaders, who are tirelessly creating the stepping stone towards social progress.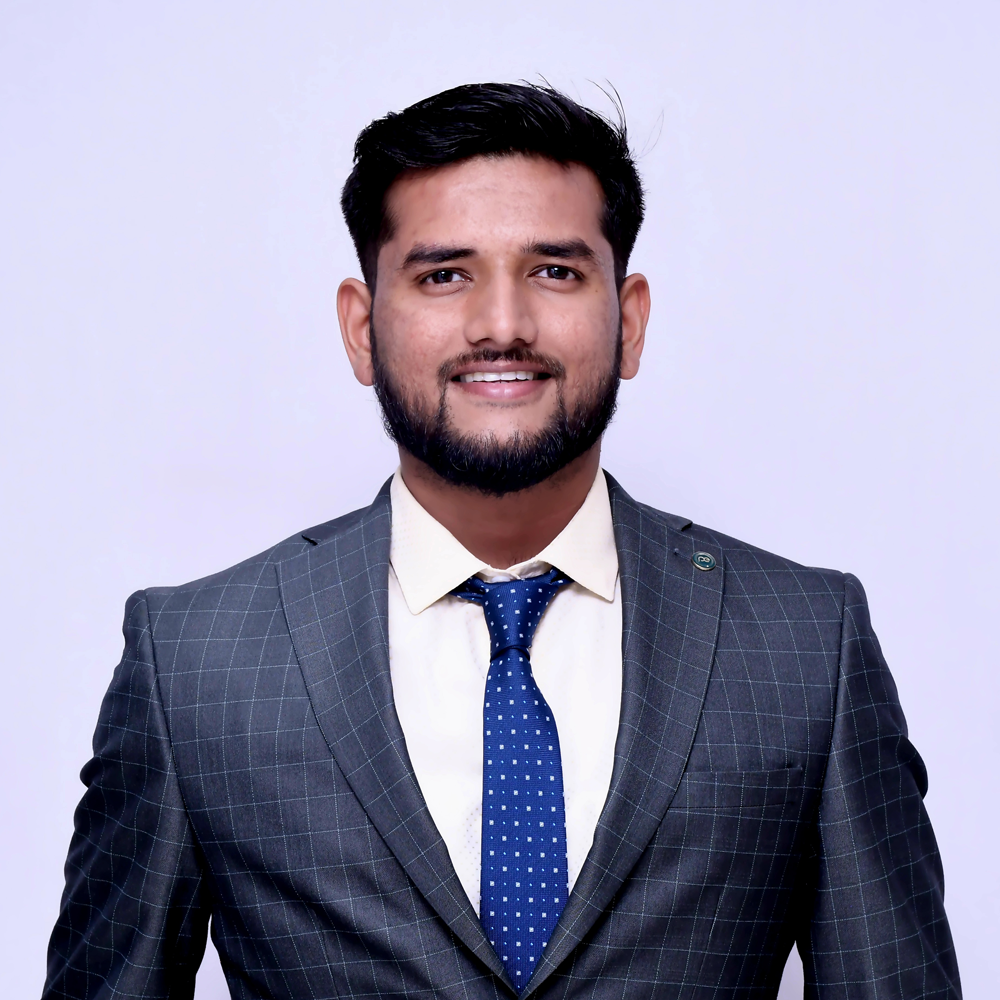 A Brief History-
We are not only bringing you visionaries, who have been showing exceptional talents across diverse industries, but also speaking to the public regarding the blueprints of success. Our edition 'Next Big Success 2023' is being focused to come out as an immortal inscription of success catered with the hurdles that emits the wisdom out of every victory.
Charul Jagtap is the Founder and CEO of Suitewise Private Limited. Suitewise is a 360-degree business management tool helping start-ups and enterprises manage their business with ease.
Being an ardent admirer of technology, Charul has always been inclined towards the latest breakthroughs and ongoing research in the sector. Since his college days, Charul used to deep-dive into softwares and different tools that were present in the market.
He recollects a situation, where he witnessed a business going through a taxing system to subscribe to different plans that dealt with invoices, tasks and inventory. In order to run the business, the owner had to pay for multiple subscriptions. Charul was concerned about the amount of extra workload the business and its owner had to face on a daily basis. He came with a plan to create a software which will help a business in creating and managing invoices, expenses, inventory, client database and tasks under one single platform. What is more interesting is that Charul Jagtap started to set up his business venture while concentrating on his academics.
Revolutionizing and reshaping businesses is what Charul wants to achieve with the innovation of Suitewise tool. His passion towards entrepreneurship is what inspires him to take his company on a dominant progressive task. He says that his synergistic approach towards business operations is helping him create an inclusive work culture and helping him be more dynamic. Charul has a very organic approach towards his business, where he believes in teamwork that is blacked by technology and creative transformation.
Struggles and Success Stories-
All these research and technologies are for the consumers and Charul wants to streamline these processes and make them accessible to the general audience. Being efficient and effective, the platform created by Charul is helping several businesses in improving their workflow, increasing productivity and achieving a scalable growth curve. Committing towards value and empowering innovation has allowed Charul to come up as a true leader. He is up on his toes to make Suitewise, the go-to-tool for business owners in the coming years.
Graduating with a Computer Engineering degree from the University of Pune, Charul Jagtap has acquired skills in Cloud Technology, Linux System Administration, Product Design and Strategy. He completed his Higher Secondary Education from St. Joseph's Convent High School and completed his Senior Secondary schooling from Indira College of Science and Commerce, Pune. Charul Jagtap is also a Red Hat Certified System Administrator (RHCSA), Oracle Cloud Foundations Associate and has achieved certification for Information Security from Royal Holloway, University of London.
Charul Jagtap also has a Gold Medal in Red Hat India Hackathon for the year 2019 under his belt. While understanding a usual day of Charul comes with a lot of tasks. He invests in creating a strategic direction of a company coupled with leading a team of vibrant and enthusiastic professionals. He also supervises the financial performance of the company along with maintaining a beautiful company culture and values.
The journey of Charul Jagtap's entrepreneurship started from 2018, when his team delivered productive web services to the clients. In these 5 years of operation, Suitewise under the leadership of Charul Jagtap has helped more than 500 startups. Some of their clients are Sayesha's Wardrobe, Netizens Computer – Sales & Services, VM Intellectuals, Ferns & Bloom and many more.
When we speak to Charul about the challenges he might have faced along his journey, all we could hear is the scream of the indomitable spirit of his objectives. Charul's business is entirely bootstrapped and he comes from a family, where he is the first to go towards entrepreneurship. He does not belong to a Tier 1 educational institution like IIT or NIT. But what he had was an idea and an effort to act on that idea. Charul was also associated with Red Hat Inc as an Associate Technical Intern during 2019-2020.
Key Takeaways-
He used his stipend to start off with his business idea. We were awestruck when we asked for some inspiration and Charul Jagtap said, "When you reach the end of your rope, tie a knot and hang on". The testimonials are the end users experiences that make a company. We hear Vijaya Jagtap, Owner of Sayesha's Wardrobe, who says, "We have been using Suitewise for several years now and have never looked back. Their software suite & solutions have made managing our business a breeze. Their team is always available to assist with any issues or questions we may have." VM Intellectuals says, "As a startup, we were looking for a software solution that would grow with us and help us scale our operations.
Suitewise was the perfect fit. Their flexible and smart business tool has allowed us to adapt to changing business needs and stay ahead of the competition. We highly recommend Suitewise to any company looking to innovate and thrive." Along with such a reputation earned by Charul and Suitewise, Netizens Computer – Sales & Service adds, "Suitewise has revolutionized the way we manage our business. We highly recommend Suitewise to any company looking to take their operations to the next level."
Charul Jagtap very humbly expresses, "If your mind can imagine it, you can achieve it". To make Suitewise the ideal choice for every business owner is the vision behind Charul's hardwork and perseverance. With such compassion towards career, we are certain that Charul Jagtap is destined to reach further heights of success.