Festivities always lighten up the mood as we fill our hearts with gifts and sweets. The brightening up of streets with colored lights sets our mind towards togetherness and family. It is very important for us all to collaborate on this festive attitude and share happiness.
Today, we head towards featuring some of the best companies for corporate gifting. The very foundation of these companies are built on compassion towards appreciation towards one another. While diving deep into their story, we felt nothing short of resilience and quality product in their business model.
Govind Goyal's leadership is scaling Bhaskar Venkatesh Product Pvt. Ltd.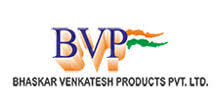 The consumer goods industry is growing at an impressive pace as it is able to meet the demands of the market. Bhaskar Venkatesh Products Pvt. Ltd. (BVPPL) is a household name in this sector due to the high quality of its products.
What started as a small-scale detergent business in 1984 gradually expanded in manufacturing spices, edible salt as Bhaskar Salt and many others. The leadership of Govind Goyal, Founder of BVPPL, has been sharing his unwavering commitment towards the progress of the company. Govind Goyal used efficiency and resourcefulness as his greatest tool to develop BVPPL. His strategic approach to make his residence as the manufacturing space emits deep compassion towards resilience.
What's more interesting to study about Govind Goyal's vision was venturing further into the detergent business in 2008. The company motivated distributors and retailers to forward their support and this allowed BVPPL to branch out to more districts. Govind's precise analysis of growth trajectory made them successfully open a manufacturing unit, which came as a turning point to branch out of Bhopal, Madhya Pradesh.
Due to the perseverance of Govind Goyal, BVPPL added Big Boss Spices into their product catalog. From the beginning, devoting to quality products allowed Big Boss Spices to become an extremely popular product for optimum culinary experience. The fully automatic manufacturing units dedicated to producing quality detergent, BVPPL ensures a consistent supply of premium products.
When trust is built between customers and a company, it offers an enriching community, bonded with a sustainable relationship. Under the rejuvenating mentorship of Mr Govind Goyal, the leadership duties of BVPPL have been skillfully handed over to his two sons, Akash Goyal and Venkatesh Goyal. The introduction of Tan Man Detergent added to the strengthening of the BVPPL brand, where the company aims towards more reliability. With a solid supply chain system and the vision of Govind Goyal, BVPPL will reach further benchmarks of success.
Anant Tanted's, The Indian Garage Co. is evolving fashion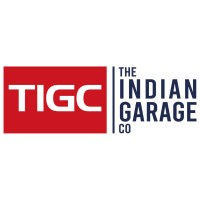 Fashion is an art that speaks of confidence, vibrance and freedom. We chose the fabric for ourselves as part of our holistic extension. With the idea to offer good quality fashion wear, Anant Tanted innovated The Indian Garage Co. (TIGC). The company's take on the business model has allowed them to be one of the most successful fast-fashion D2C brands. Anant shares with us that the fashion industry is highly competitive and demands swift adapting capabilities.
The brand is known for being fashion-forward and experimental by nature. As TIGC caters to the needs of all age groups, it has been the go-to brand for fashion aficionados who seek to experiment with their style and want to stand out from the crowd. The brand's distinctive product portfolio includes over 2,500 styles across men's casualwear and sportswear, including trendy shirts and chinos, which are the most popular among youth and Gen Z.
The brand is also driving innovation by providing tech-led fashion to consumers with its in-house technology product, Chanakya. In a notable milestone, TMRW, an ecommerce rollup venture under the ownership of the Aditya Birla Group, has invested Rs 155 crore into the men's wear brand The Indian Garage Co.
Under the leadership of Anant Tanted, TIGC is ranked among the top 10 highest-selling fashion brands in Myntra and No.1 among external brands on Ajio. The company has grown into a Rs. 350 crore business in terms of GMV, selling 5–6 lakh units a month. TIGC aspires to reach a Rs 600 crore Gross Merchandise Value (GMV) in FY24 and targets a substantial growth to Rs 1500 crore over the next five years.
Although it can be challenging to retain the GenZ and millennial market, TIGC's approach towards affordable, quality and value has garnered a growth with a 250% YoY growth in GMV in the last 2 years. Most importantly, The Indian Garage Co. highly stands with 'Make in India' initiative. TIGC has also won the Highest GMV Award from Myntra and the Ajio Growth Driver Award.
Such compassion towards work positioned TIGC at their pinnacle of expertise, where the brand is gradually expanding to women's wear and plus size fashion. Anant's business model is set to expand TIGC to Pan India and very soon to overseas markets, starting with the Middle East.
We all look towards the positive of our lives. Something that holds onto the purpose to achieve more. Sometimes it tends to elevate that feeling with these companies offering exclusive corporate gifting services. Such sets the ambience with respect and value. These are all that we all live for. These are all that we strive for perfection.