The Axis Bank underwent a series of block deals, transacting a 0.6 percent stake that unleashed the exchange of 2.25 crore shares, valued at a staggering Rs 2,178 crore. Even though the bank was submerged in a net loss from burgeoning acquisition expenses, it displayed an unparalleled surge in both net profit and net interest income, flaunting the bank's robust financials.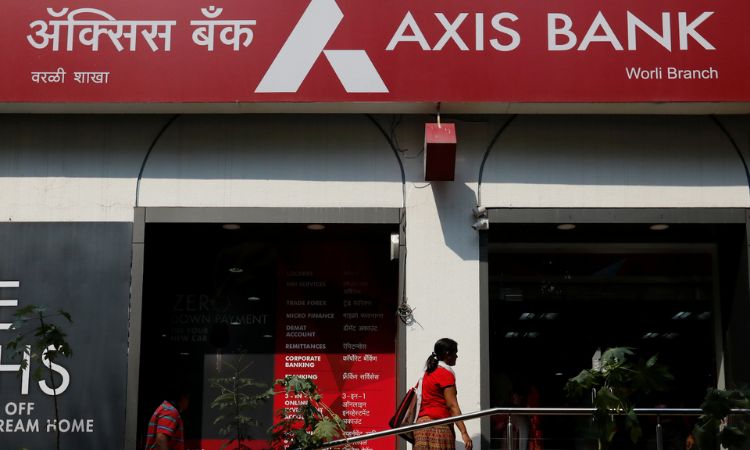 Image-: NDTV
The exchanges were abuzz with several block deals, where a 0.6 percent stake in Axis Bank changed hands, resulting in the exchange of approximately 2.25 crore shares with a staggering value of around Rs 2,178 crore. Amidst this frenzied activity, Axis Bank shares stumbled to Rs 975.20, witnessing a 0.2 percent decline on the National Stock Exchange.
Sources reveal that Bain Capital had plans to sell its stake in Axis Bank for up to $267 million, with a floor price of the sale set between Rs 964 and Rs 977.70 per share. It is reported that Bain Capital would also be locked in for 90 days before it could further reduce its stake in the bank.
As per the lender's shareholding data from the previous quarter, Bain Capital held a 1.3 percent stake in Axis Bank through its fund BC Asia Investments VII. If Bain Capital is indeed the seller in these transactions, it's holding in the bank would decrease to 0.7 percent.
Despite Axis Bank's recent financial performance, where the bank reported a net loss of Rs 5,728.42 crore in the January-March period due to the acquisition cost of Citi Bank's India consumer business, its stock has witnessed a 17.4 percent rally in the past three months, outperforming the Sensex's 9.2 percent gains.
Excluding this particular deal, Axis Bank would have posted a net profit of Rs 6,625.29 crore for the quarter, marking a significant increase of 61 percent compared to the corresponding period of the previous fiscal year. The bank's net interest income, representing the difference between interest earned and interest expended, grew by 33.1 percent year-on-year to Rs 11,742.2 crore during the same period.