Aurum PropTech acquires home rental startup NestAway for up to INR 90 Cr ($10.93 Mn), appointing new leadership. NestAway is an online marketplace for furnished rentals, with 18,000 properties and INR 30 Cr annual revenue. Reports show a decline in revenue and increased losses for NestAway in FY22.
Aurum PropTech, a real estate technology company, has obtained board approval for the acquisition of NestAway, a home rental startup, for a sum of up to INR 90 Cr ($10.93 Mn). In addition to the acquisition cost, Aurum PropTech will inject INR 30 Cr to stabilize NestAway's business. Jitendra Jagadev and Ismail Khan will be appointed as NestAway's CEO and COO, respectively, following the acquisition.
Established in January 2015 by Amarendra Sahu, Smruti Parida, Deepak Dhar, and Jagadev, NestAway operates as an online marketplace for fully furnished and managed home rentals. The platform currently offers 18,000 properties and claims an annualized revenue of INR 30 Cr.
NestAway has previously raised a total funding of $110 Mn from investors such as Tiger Global, UC-RNT Fund, Flipkart E-commerce Platform, Goldman Sachs, and Yuri Milner. The startup was valued at $220 Mn in 2019. Aurum PropTech acquired NestAway's co-living and student living vertical, HelloWorld, last year. After successfully expanding HelloWorld's operations, the acquisition of NestAway aligns with Aurum PropTech's strategic plans, as stated in a company announcement.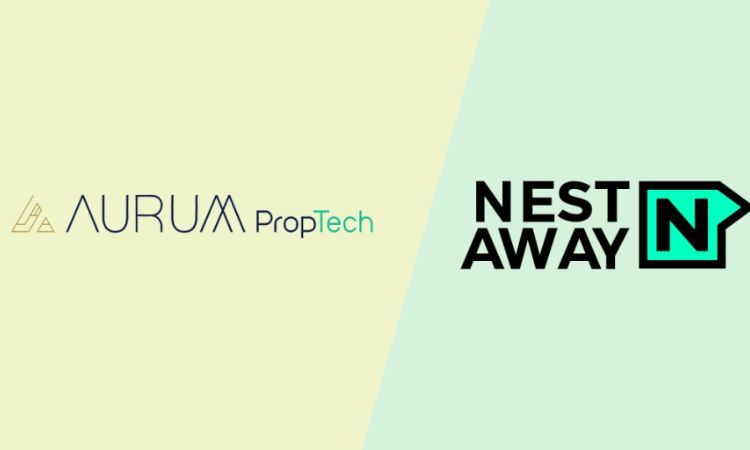 Ashish Deora, the founder, and CEO of Aurum Ventures, expressed confidence in NestAway's potential to revolutionize the residential rental industry in India. Deora believes that under the leadership of Jitendra and Ismail, NestAway can achieve even greater success, similar to HelloWorld.
According to reports, NestAway's revenue from operations declined by 36.2% to INR 57.87 Cr during the fiscal year ending in March 2022, compared to INR 90.7 Cr in FY21. Additionally, losses increased by 44.3% to INR 94.97 Cr in FY22, up from INR 65.8 Cr in FY21.
In 2022, the Indian startup ecosystem witnessed 240 merger and acquisition deals, marking a 10% increase from the previous year. As the global economy faces a slowdown, layoffs, valuation adjustments, postponed IPO plans, and a funding winter, the year 2023 is expected to witness more M&A activities, particularly distressed sales.