"Ambani"- is a well-known name to almost every Indian, as they have earned this significant reputation and position so obviously, to achieve all these things, the Ambani family had to deal with the most difficult situations and struggles of their lives. So, we will explore the story about the journey and successes of the Ambanis in this blog, starting with the late Mr. Dhirubhai Ambani.
For those who don't know, Dhirajlal Harichand Ambani, also known as Dhirubhai Ambani, is recognized for founding Reliance Commercial Corporation. Despite coming from a modestly wealthy family, the business he established went on to become one of India's most recognizable and successful brands.
He was born on December 28th, 1932, and came from Chorwad, a small Gujarati hamlet. Ambani established Reliance Commercial Corporation, a textile company, in 1966 when he was in his early 30s. Seven years later, the business changed its identity to Reliance Industries. In the end, this firm would venture into the financial and petroleum industries.
The Dhirubhai Ambani's History: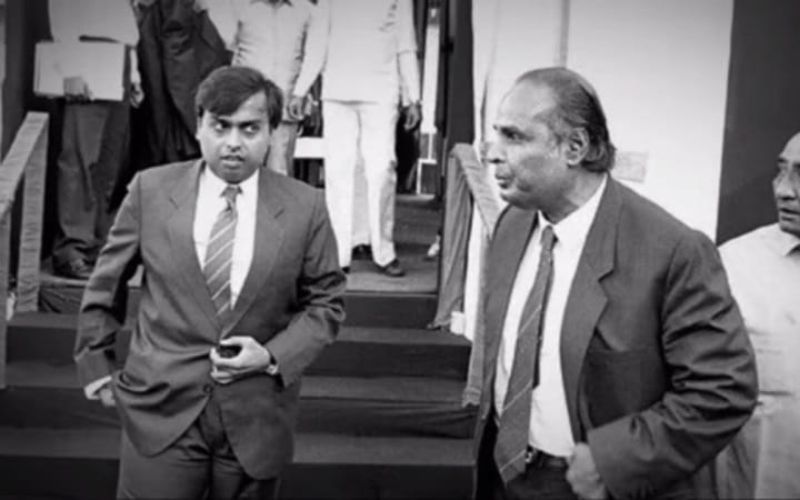 Image [email protected]
The father of Dhirubhai Ambani was a teacher at a little school in their community. Despite his father's scholastic abilities, Dhirubhai only studied until he completed grade 10, at which point he began working.
It is generally accepted that his initial pay was a meager INR 300. He moved to the Republic of Yemen when he was 17 years old to work with his brother Ramniklal. Dhirubhai started working at a gas station while he was a resident of Yemen. But eventually, he managed to advance and take the position of filing manager. Dhirubhai eventually relocated to India and had aspirations of starting a company. The Components That Made Up Reliance Industries
When Dhirubhai Ambani returned to India in 1958, he and his cousin Champaklal started a textile company named "Majin." This business was in charge of importing polyester as well as shipping products like spices and rayon textiles to Yemen. His first workplace, which was only 33 square meters in size, was situated in Masjid Bunder. Due to their divergent perspectives on how the business should be managed, Dhirubhai and his cousin's partnership came to an end in 1965.
Ambani was a cunning businessman who was not afraid to take chances and understood the value of marketing. He realized that in order to make money, stocks were required. With this information in hand, he made the decision to found Reliance Commercial Corporation, which is now Reliance Industries.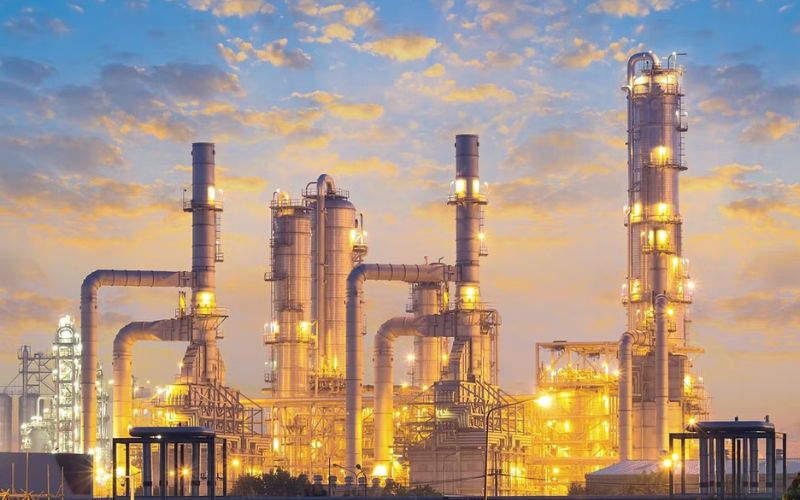 While initially concentrating on the trade of spices, this business eventually diversified to include a variety of other goods. His business model employed the tactic of offering goods of higher caliber while tolerating lower profits than those of his rivals. It is therefore not surprising that his company started to grow and expand in light of this very fact.
Dhirubhai turned his focus to synthetic textiles once he realized that his business had grown as far as it could in terms of commodities. He started to concentrate on synthetic fabrics. In 1966, he established the first Reliance textile mill with the goal of backward integration in mind. The business ultimately developed into a major player in the petrochemical industry and expanded its product line to include plastics and power generation.
Ambani took the business public in 1977 after being turned down for financing by nationalized banks. Investors continued to have faith in the business despite accusations of corruption and manipulation because he was able to manage and get around the bureaucracy and rules put in place by the government. This was attributable in large part to the respectable dividends the business paid out to investors as well as to the vision that Dhirubhai was concentrated on and that investors shared.
Ambani is credited with popularizing the stock market, and because so many people attended his company's annual general meetings, they were frequently hosted in stadiums or broadcast live on television. Ambani chose to transfer control of the business to his sons Anil and Mukesh in the middle of the 1980s, but he remained in charge of it up until his passing in 2002.
Awards and Accolades achieved by the Ambanis:
Over the course of his life, Dhirubhai Ambani was granted several awards including the following.
2001 – The Economic Times – Lifetime Achievement Award
2000 –Asia Week – Dhirubhai among Asia's 50 most powerful people 
Chemtech Foundation – Man of the Century Award 
FICCI – Indian Entrepreneur of the 20th Century Award 
The Times of India – Dhirubhai Ambani voted "Creator of Wealth" of the Century
1999 –  Business Baron – Dhirubhai Ambani voted "Indian Businessman of the Century 
TNS-Mode Survey – India's Most Admired CEO
1998 – Asia Week – Dhirubhai among Asia's 50 most powerful people 
Business Week – Dhirubhai Ambani one of "The Stars of Asia 
Dhirubhai Ambani in Asia Week Hall of Fame
Wharton's Dean Medal for Dhirubhai Ambani
1993- Business India – Dhirubhai Ambani, Businessman of the Year 1993
Conclusion:
The Dhirubhai Ambani tale should demonstrate how persistence, drive, and vision can lead to incredible rewards. Dhirubhai was able to utilize the information he had amassed over time and put it to use in order to be able to establish a business of the size he did.