Art and creativity inspire us to pursue our passions. It motivates us to draw notes from the artist and apply it to our lives. This helps us in elevating our existence and create our own masterpiece. The world of entertainment and movies have a huge impact on our lives. The form of art expresses the story of society, where we get to feel a connection with the characters of the movie.
Over the years, we viewers have also been experiencing web series and several television shows, which also has its cozy vibe of its own. The way to watch a movie has changed over the past couple of years. Earlier, there used to be much more excitement in watching movies on a big screen in a theater.
While that method is still a great way to watch a movie, with the introduction of streaming platforms, several viewers are also choosing to experience the entertainment from their couches at home. Reports indicate that the international market size for the movie industry is about $ 90.92 billion.
There is an expected growth with a CAGR of 7.2% in the next 10 years. The possibilities for opportunities in this industry are increasing. A24 is an independent film distribution and production company, based out of Manhattan, United States. Their presence in the industry for about 10 years has allowed the company to garner an impressive fan following.
What is A24?
A24 was founded back in 2012 by Daniel Katz along with David Fenkel and John Hodges. All these co-founders, before creating A24, earlier known as A24 Films, had years of experience working in the film industry and producing sector. A24 is an expert in film distribution and they started their journey in 2013.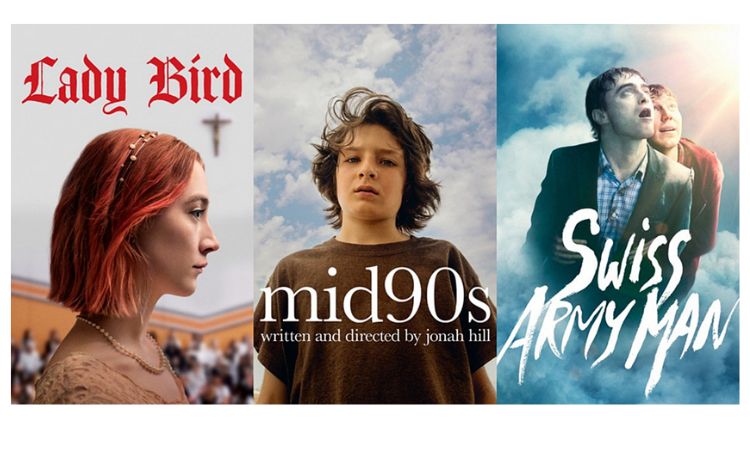 Later in 2013, A24 reached stellar growth with 'Spring Breakers'. When the company gathered rights for 'Ex Machina' along with 'Room' in around 2015, the company caught the appreciation of the market. They also got global rights for 'The Witch' back in 2015. A24 Films collaborated with Amazon Prime Video along with Direct TV Cinema.
This was around 2013, when A24 distributed a couple of films through these platforms. In 2016, the company was renamed to A24. Interestingly, A24 always worked on creative projects and portrays a master perspective towards films and entertainment. The company distributed 'Everything Everywhere All At Once' and the movie got about 7 Oscars in 2023.
The company embraces talent and has always been looking forward to working with talented individuals. Some of the writer-directors that A24 have worked with include Robert Eggers, Rose Glass, Safdie Brothers, Ari Aster and many more.
The growth of A24 as a film production and distribution company
A24 has championed marvelous projects that present independent films. This has allowed the company to earn a commendable amount of fanbase. The company also worked on several contemporary horror movies along with other niches as well.
Reports indicate that A24 produces about 20 films every year. These movies generally turn out to be results of artistic brilliance. The company is also said to produce several television shows like 'Beef' in 2023, 'Euphoria' running from 2019 to present, 'I'm Sorry' that continued between 2017 to 2019 and many others.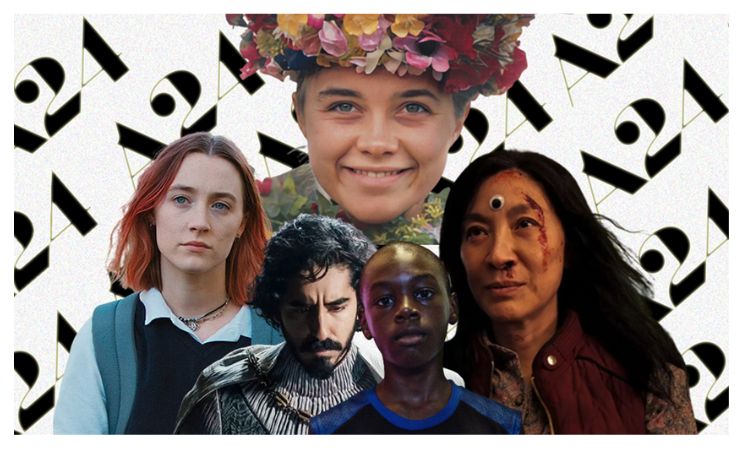 'Everywhere Everything All At Once' with several Oscars is presently A24's biggest success that surpassed about $100 million globally. The name 'A24' is inspired from the A24 Motorway that the co-founder Daniel Katz was driving and the idea to create the company struck in his mind.
The products offered by A24 are Motion Pictures along with Television Programs. Services like film production and distribution along with television production is provided by A24.
Reports suggest that A24 raised about $225 million from two rounds of funding. Some of the subsidiaries of A24 are A24 Television along with A24 International and A24 All Access. As per reports, in 2022, the total valuation of A24 was about $2.5 billion. Along with working on stellar marketing projects, A24 collaborates with influencers and several brands.
The brand also uses social media for advertisements and promotions. Sasa Floyd joined A24 in 2016 and started handling film and television distribution along with enhancing business growth in several global marketplaces. The company collaborated with several banks like Bank of America along with J.P. Morgan & Co and many others to grow the line of credit from $50 million to about $125 million.
In 2015, A24 partnered with Apple for a long-term agreement, where A24 will produce beautiful original films for Apple.
Over the years A24 has been producing and distributing films and forwarding masterpieces to audiences. A24 won several awards like Best Actress Award to Brie Larson for the movie 'Room' in 2016, Ex Machina won the Best Visual Effects in 2016, an Academy Award for Moonlight as the Best Picture in 2017 and many others. From artistic creation to nerve-wrecking psychological horrors, A24 empowers creativity. The movies that A24 works on have a whole level of dialogues along with impeccable cinematography. You see, art has limitlessness and the creators of A24 believe in its authenticity. Such a mindset towards the end result brings out the best for the audience. And we are living at a time that continues to inspire us with all these beautiful works of art. With so much inspiration from such films, we always feel rejuvenated with our lives and try to express our creativity into our projects. This is the power of art that comes with purpose, collaboration and timelessness.
Frequently Asked Questions:
1. Name the first movie of A24.
Ans– The first movie of A24 was 'Amy'.
2. When was A24 founded and by whom?
Ans- A24 was founded in 2012 by Daniel Katz along with David Fenkel and John Hodges.

3. Mention A24's target audience.
Ans– The target audience of A24 is diverse including youth to the audience, who appreciates art.